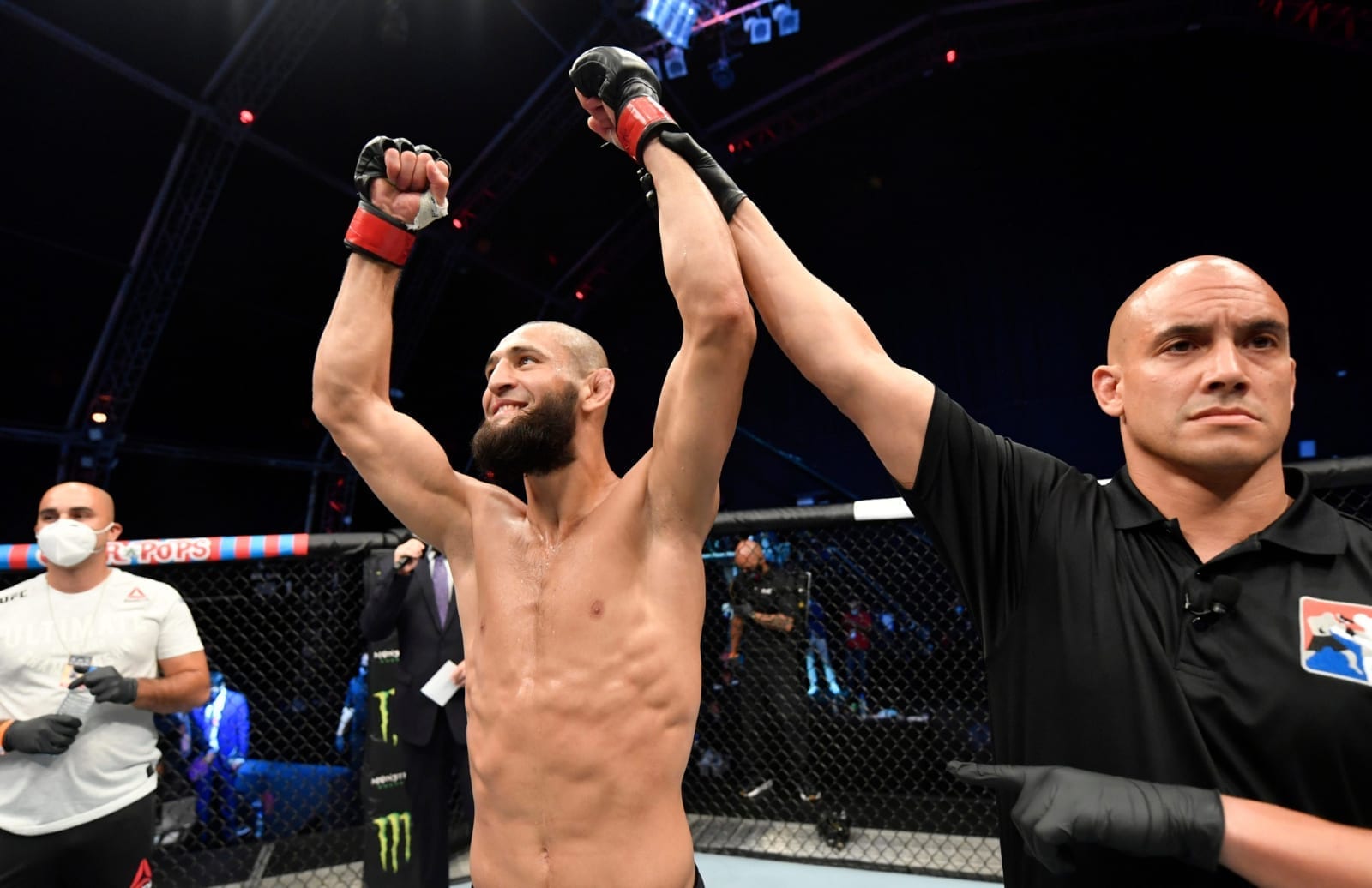 Khamzat Chimaev believes the winner of his fight with Gilbert Burns will meet the winner of the upcoming grudge match between Colby Covington and Jorge Masvidal.
The surging welterweight is currently on a warpath at 170-pounds, with his next opponent believed to be Gilbert Burns. While it's not yet been announced, Chimaev is aiming for an April date with the Brazilian, but admits he doesn't anticipate much opposition.
"To be honest I don't see a real challenge in him … I think I will just smash him with my skills and power," Chimaev said, speaking to RT Sports. "I feel that way. He might feel different but I will go there and do what I did last time."
And, with that attitude in mind, Chimaev is already setting his sights past Burns onto future opponents. Namely, the winner of Masvidal vs. Covington.
"Masvidal is a slight favourite for me," he said. "But Colby is also a tough guy. He fights well. We'll see. I think it's 50/50/ I don't care which of the wins, I am fighting Burns then, after beating Burns, hopefully, I will fight the winner of Maivdal/Covington because it seems Usman has had surgery and needs time to recover. But for now, I think the winner of our fight with Gilbert will fight the winner of Masvidal-Covington for the interim title, or just for the number one contender spot. And then Usman should come back and we will fight him. This looks like a good plan to me."
–
Comments
comments