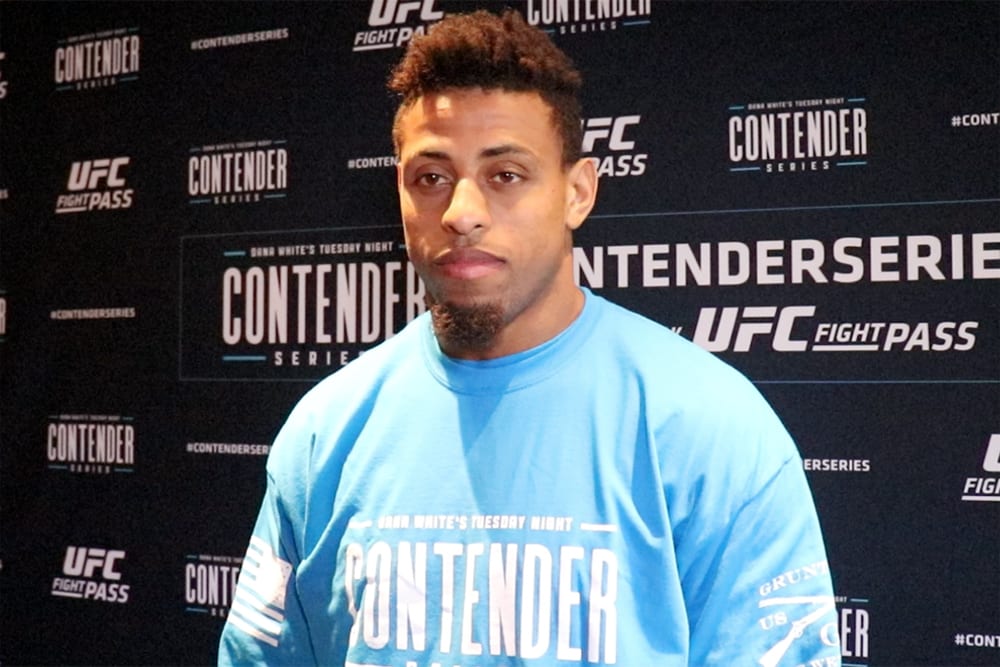 Greg Hardy is probably the most talked about novice in mixed martial arts.
The former Carolina Panther and Dallas Cowboy makes his first step towards the upper echelon of a UFC card this weekend when he steps in for the injured Junior Dos Santos to face hometown fighter Alexander Volkov in the co-main event of the organisation's latest event Moscow but his journey to this point has been anything but a clear one.
As most know by know, Hardy was under investigation for domestic violence stemming from an incident a number of years ago which would ultimately expedite the end of his career on the girdiron. Still just 31, Hardy opted to forge a path towards mixed martial arts and has fought seven times as a professional since making his debut in the summer of last year.
However, a pallor still looms large over the Tennessee native owing to his past and he says that this is something he is cognisant of.
View this post on Instagram

U have no idea what is in store for 2020-2030. Remember I'm still in my rookie year lmao. Just getting started.

"In the aspect of my last fight, I have nothing to prove," Hardy said to UFC.com of the fight last month against Ben Sosoli in which his win was overturned by the commission after he used an inhaler in between rounds.
"In the aspect of, 'I belong here,' I would like the respect of my peers and actual MMA fans. I do have something to prove. And I'm going to show them that win, lose or draw you're going to get everything out of me. Volkov's a master of the fight game. But I'm a master of athletics. I'm one of the best in the world," he said.
When Hardy walks to the cage this weekend he will set a record for the most heavyweight fights (5) in a calendar year but even with such apparent commitment to his new career incidents such as last month's inhaler, as well as a DQ for kneeing a downed opponent, continue to make headlines for the wrong reasons.
Either way, Hardy says that this weekend is just another step up the UFC heavyweight ladder and, perhaps, to the respect that he feels he deserves.
"Inhaler or no inhaler, I'm a man with asthma. I shouldn't be here anyways. But I'm here fighting three rounds and knocking off all these men in one year – and I am counting Volkov. This is all a feat that has never been done before," Hardy said.
Comments
comments