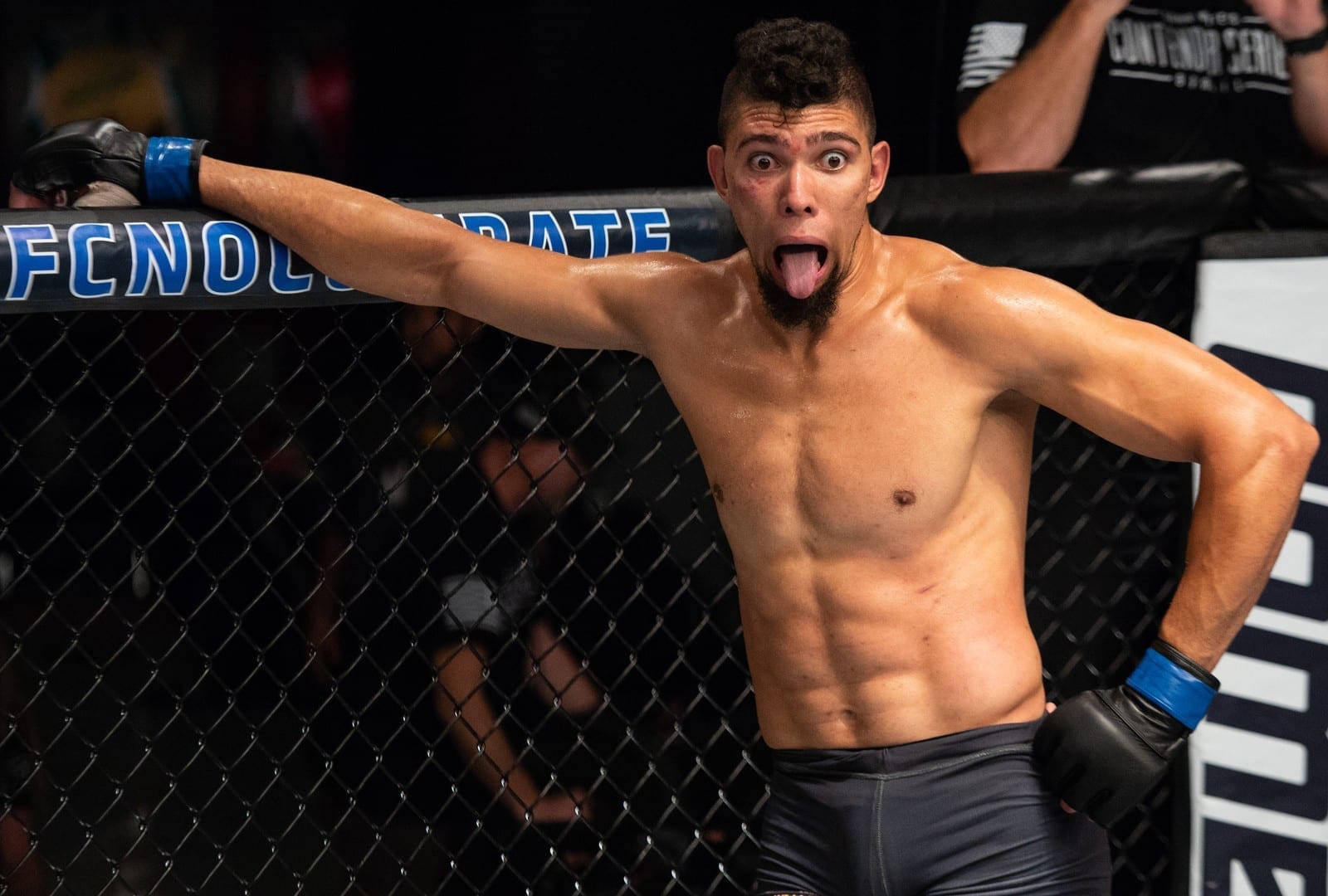 Former UFC world title challenger-turned-analyst Dan Hardy has issued an apology to light heavyweight contender Johnny Walker for comments he made to broadcaster BT Sports immediately following Walker's first-round defeat to Corey Anderson in Madison Square Garden last weekend.
Walker's nine-fight win streak was shattered after he was caught early by Anderson and finished just past the two-minute mark of the fight, after which Hardy (apparently incorrectly) asserted that Walker had been taunting his American opponent backstage before the fight began.
"With the secret service locking the place down when the president was there, they had to bring the fighters out of their dressing room early," Hardy said. "So you've got Johnny Walker and his team, and Corey Anderson and his team in the same corridor. For five minutes or ten minutes all the time before the fight, Johnny Walker was going, 'Corey, I'm going to knock you out, I'm going to knock you out.' So basically he was marinating in this annoyance for five or ten minutes before the fight."
However, both Walker and Anderson dismissed this statement after their fight, with Anderson saying that Walker didn't say anything to him in the tunnel and it was in fact a fan who had been making those statements.
View this post on Instagram
That's enough for Hardy, who penned a lengthy apology on his Twitter account in the wake of the incident.
"To Johnny Walker, and anyone else that was upset with the comments I made regarding the taunting backstage," Hardy wrote.  "After seeing the tension between the two fighters before they walked out, the reaction from Corey after the fight, as well as a conversation with members of the corner team, it was my understanding that mind games had been played. If I am incorrect, then I apologize. I didn't say it as a negative characteristic of Johnny's, but a part of the game, and the story around the fight.
"Those of you that remember me as a fighter will know that I loved a bit of trash-talking.In the unique atmosphere backstage, there was ample opportunity for fighters to interact before walking out. I was under the impression that something had taken place. It wasn't my intention to pass on incorrect information. I'm sure Johnny isn't the kind of fighter to taunt his opponents, and (I) apologize for giving you that impression."
Since having his fight career cut short owing to a cardiac issue, Hardy has become one of the most respected commentators and analysts in the field of mixed martial arts — and even though he admits he made a mistake last weekend, he remains one of the best in the business.
Comments
comments