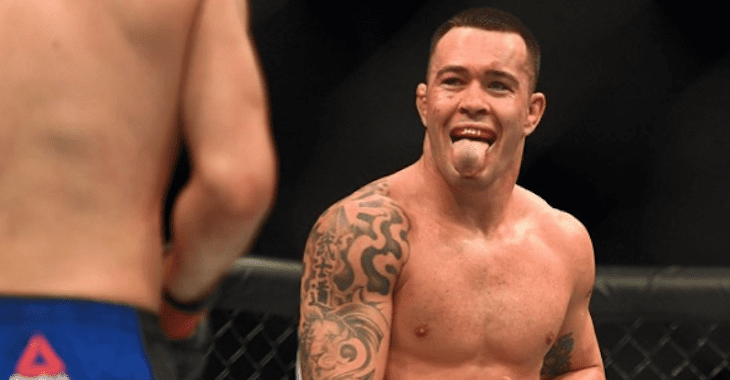 Though he has fought just once in this calendar year, Colby Covington hasn't been far from the headlines in recent months — mostly by his own design.
Covington is the presumed next challenger to UFC welterweight champion Tyron Woodley when he returns to action next year, though the arrival of Ben Askren (a friend and training partner of Woodley's) in the UFC has set up a second front on Covington's war of words with, well, everyone.
Askren is set to face Robbie Lawler next year in his UFC debut after the completion of an historic trade deal which saw former UFC flyweight champ Demetrious Johnson move to ONE Championship, though a bout with Covington down the line should he be successful will likely be considered by all parties.
And, as is his wont, Covington couldn't resist throwing some verbal barbs towards his rival when appearing on Ariel Helwani's MMA Show on ESPN.
"Ben Askren, the only thing we have in common…I have a real belt, he has some belts from back in the day that don't even matter anymore," Covington said, apparently referring to the interim welterweight championship which was stripped from hum by the UFC earlier this year. Askren is a former Bellator and ONE welterweight champions and remains unbeaten in his professional career.
"But let's be honest, no commission would approve this fight. He is not even ranked in the top 100. It would be a slaughter and it wouldn't be competitive. If that 36-year old virgin builds himself up and becomes a draw, then no problem," Covington said of Askren.
"I will send him back to the back of the line just like everybody else."
Comments
comments