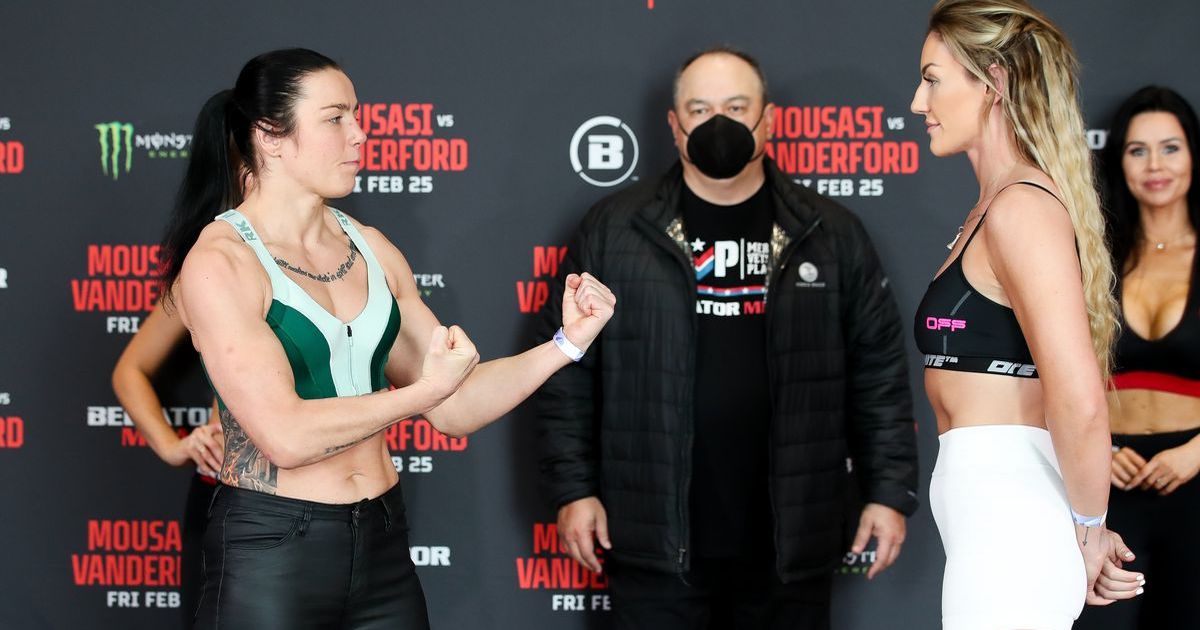 It wasn't easy but Sinead Kavanagh came out on top in a classic all-Ireland affair in the Bellator 275 co-main event.
Kavanagh, who came up short in her world title bid against Cris Cyborg in her last bout, got her title ambitions back on track in the Irish capital after earning a unanimous decision win against Leah McCourt in one of the most entertaining fights to ever take place inside an arena synonymous with Irish mixed martial arts.
Coming into the fight, it was billed as being a battle between Kavanagh's concussive KO power and McCourt's savvy ground skills but both fighters flipped the script, with McCourt showcasing improved stand-up and Kavanagh showed a much-improved ground game and spent a large part of the opening frame looking for what would have been a fight-ending kimura with a captivated Conor McGregor looking on from cageside.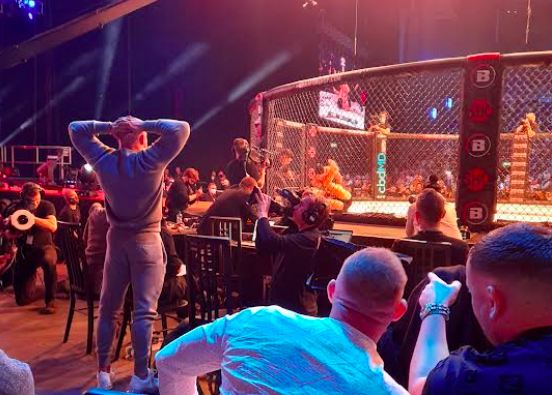 McCourt had her moments in the second, with Kavangh appearing to suffer a debilitating injury to her leg which severely limited her mobility which offered McCourt a route back into the fight which she did her best to grab with both hands.
The third followed a similar script, this time though with McCourt looking for a submission on a wounded Kavanagh — who eventually came back to finish the fight in mount position and take the unanimous decision win, and as was announced on the broadcast, another showdown with Cris Cyborg is next up for her.
Comments
comments