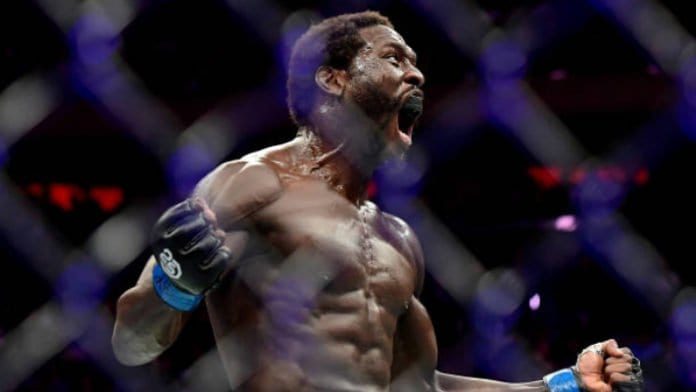 There was a time in the not-too-distant past in mixed martial arts where a bout opposite Anderson Silva was as good as accepting an 'L' on your record.
However, time has dulled the once rapier-like attack of the Brazilian legend. Since a defeat to Chris Weidman for the middleweight strap in July 2013, Silva has won just one fight, against Derek Brunson, from the following six bouts (including the win against Nick Diaz which was overturned to a no-contest).
At 44, it would be unreasonable to expect Silva to be as potent a weapon as he was a decade or more ago but, as she showed in glimpses against Israel Adesanya and Michael Bisping especially, 'The Spider' still has tools in his arsenal very much relevant to he 2019 iteration of what mixed martial arts has become.
Jared Cannonier though, Silva's opponent this weekend at UFC 237 in Rio de Janeiro, remains confident of victory when the two clash inside the Octagon, saying that his physical skills will be too much for the celebrated former champion.
""I'm a lot faster than a lot of people he's fought, and I hit a lot harder than a lot of people he's fought," Cannonier said to MMA Fighting.
"That gives me a better chance of actually knocking him out, especially if he wants to stand up and let me hit him, like he has done to some other people."
Cannonier, who comes into the bout on the back of a TKO victory against David Branch, is confident in his hands to the degree that he regards his power as too much for Silva too handle if he manages to deliver it effectively.
"I have supreme confidence, I know I can knock him out," he said. "All I gotta do is touch him. He's no different from the next man. He can get knocked out, too. All I gotta do is touch your chin or hit the up side of your head, you know? Or I can just wrap my arms around your neck and choke you out.
"Everybody works the same, everybody has a brain, a heart, a liver, and I've learned many ways how to take those punches," he said. "So, yeah, I'm more than confident that I can finish him. Anybody is capable of finishing anybody. In this sport anybody is capable of getting a finish. That's only a matter of how. Can we create those moments?
"That's just simple physiology, right? You hit any man on the jaw and they are going to go unconscious," he added. "He's good at not getting hit in the head, he's got really good head movement, he knows how to uses his hands and get his hands in the way of stuff like that, and I'm aware of all these things.
"But, again, I know what I'm capable of, I know I can get around all that stuff. It's only a matter of when. Let the fight play out. I know we're gonna have to fight, we're gonna get close to him and hit each there. When he's close enough to hit me, I'm close enough to hit him."
Jared Cannonier faces Anderson Silva on the main card of UFC 237 this Saturday in Rio de Janeiro, Brazil.
Comments
comments