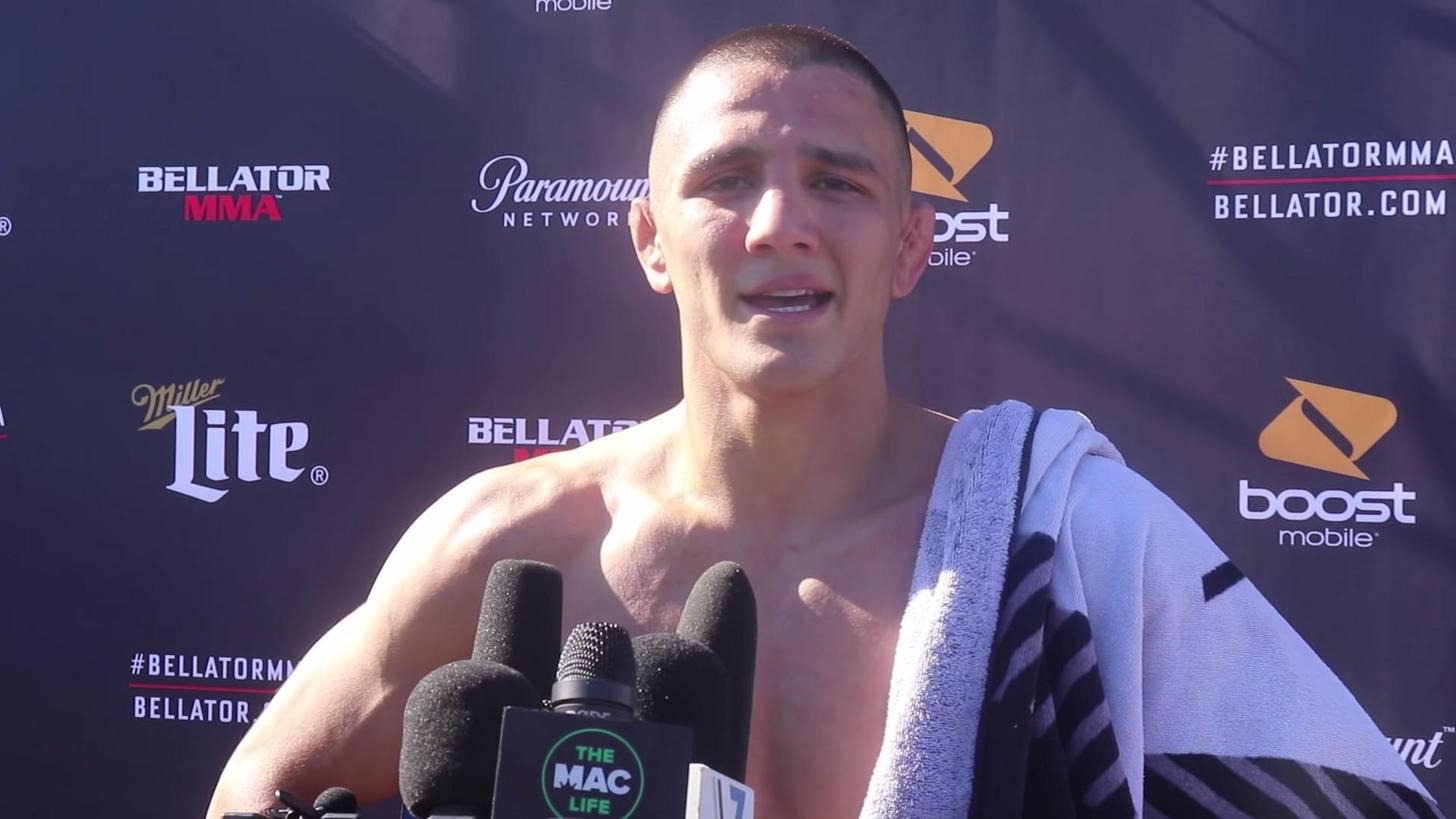 Despite the fact Aaron Pico was last seen in a losing effort, there's no denying the 22-year old remains one of the most interesting prospects in mixed martial arts today.
Interestingly, the young featherweight recently made the decision to join MMA super-camp JacksonWink in Albuquerque, evidently seeing it as the perfect place to build on his phenomenal base of skills. And according to Mike Winkeljohn, who spoke with InTheCagePL this week, everything is already there to turn Pico from a prospect into one of the best around.
"Pico just came to us from Bellator, he's one of the best wrestlers in the world," Winkeljohn said. "So that's my goal now, is to develop that young man, his striking as such so that it blends into his wrestling."
Pico finds himself in good company. Names like Jon Jones, Holly Holm, Diego Sanchez and Carlos Condit all call Winkeljohn home, and if the head coach has his way, they'll all be able to offer Pico tips of the trade to help him improve.
"He arrived last night, actually," Winkeljohn said. "So far, so good. You never know, sometimes it's the wrong fit, but he came in and he worked out with us for about a week. He seemed to like what was going on, he was sold on our program, and I think it's the environment. It's not so much Greg [Jackson] and myself, but it's the environment that's been built over the gym over the years. With a Holly Holm, Jon Jones and people that actually help others in the gym — that's kind of the unwritten rule — I think he sees that, he sees that people will be helping him, be sparring partners for him and try to emulate what his opponents do.
"At the same time, I'm going to expect that out of Aaron, if he wants to stick around, I don't care who the person or how good they are, they have to be willing to help others in the gym. That's the only way we all can get better."
–
Comments
comments