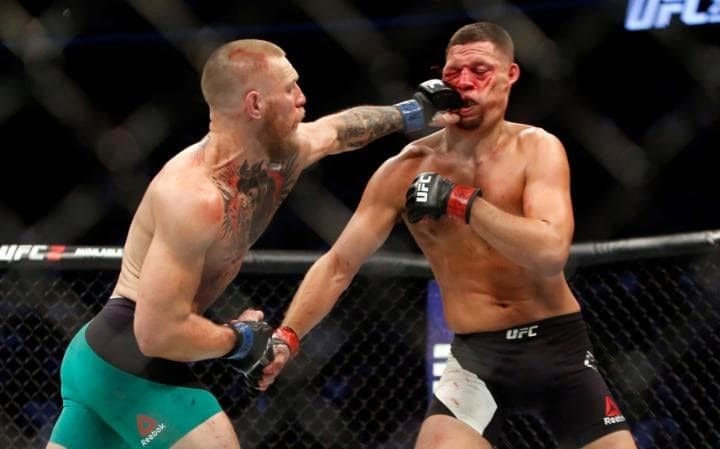 A third iteration of one of the most interesting rivalries in UFC history looks a little nearer today after Conor McGregor implored Nate Diaz to 'sign the contract', suggesting that a rubber match between the two is inbound.
August will mark four years since the last meeting between McGregor and Diaz at UFC 202 in what was at the time the most-watched UFC fight in history, though it has since been passed by two the Irishman's next two fights inside the octagon — and it seems that there is an appetite for a third fight.
In a recent back-and-forth on Instagram, McGregor implored Diaz to "shut your eye lid and sign the contract", suggesting that talks between both fighters are at least in a preliminary stage.

There is no further information as to if and when this fight may come to fruition, but UFC president Dana White told the media during the UFC 249 fight week in Florida this past weekend that he has been in contact with McGregor, who told White that he is itching to get back to competition.
McGregour outlined plans at the beginning of the year for a 'season' in 2020 in which he would fight on at least three occasions, though those plans have been affected by the ongoing coronavirus health crisis which has caused the UFC to dramatically alter their schedule.
However, with the UFC infrastructure rolling out and White's 'Fight Island' plans set to ready in June the organisation's matchmaking plans will soon be able to involve fighters based outside of the continental United States — potentially opening the door for McGregor's return.
The Irishman last competed in January where he earned a 40-second TKO victory against Donald Cerrone.
Comments
comments