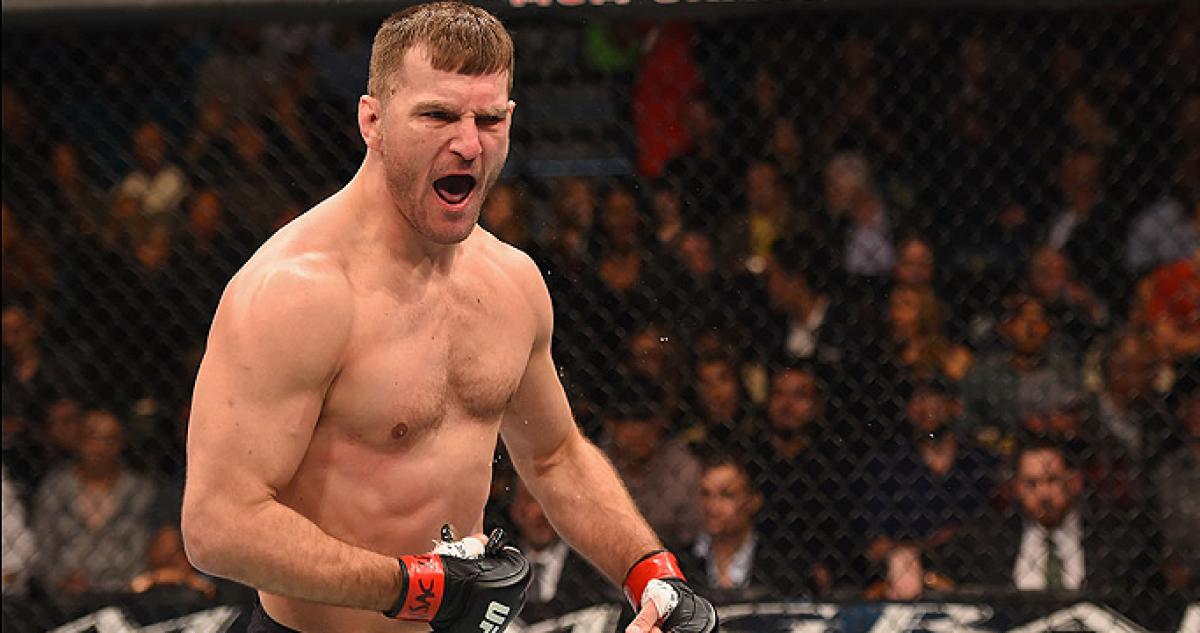 Former UFC heavyweight champions Stipe Miocic has criticised Brock Lesnar's confrontational behaviour at UFC 226, calling the WWE champion "disrespectful" for his comments in the in-cage confrontation with Daniel Cormier.
Miocic was defeated by first round knockout in the 'champion vs. champion' clash with Cormier, after which the victorious AKA fighter invited Lesnar into the cage. Speaking with UFC commentator Joe Rogan, Lesnar noted his lack of respect for heavyweights Francis Ngannou and Miocic, both of whom were defeated at the event, before singling out Cormier.
Miocic was unimpressed with Lesnar's antics.
"It was a shit show and it was disrespectful," Miocic said of Lesnar to ESPN. "I didn't think that was what the UFC was all about."
"I thought they were going to interview me [after the fight] and I was going to ask for a rematch," Miocic said. "When Brock came in, I said, 'I'm out of here, I don't need this circus.' How can you give a guy a title shot who hasn't fought in over two years, is suspended, and his last fight is a no-contest because he was taking PEDs?
"I want a title shot. I deserve it," Miocic added. "[Lesnar] hasn't fought in how long? For him to get a title shot, as I get thrown to the side? It just seems like they are desperate for pay-per-views.
"I cleaned out the division. I defended it more than anyone, and you're gonna tell me I don't deserve a chance to get it back? Get out of here. Kiss my ass if you don't think I deserve that."
Miocic also said that UFC President Dana White offered a very brief apology for the incident.
"It was like a two-second conversation, he apologized for everything that happened in the cage," Miocic continued. "I just said, 'Whatever.' The apology didn't mean anything. That's what they want to happen."
All signs suggest that Lesnar, who has not registered a legitimate win in the UFC in eight years, will face Cormier for the UFC heavyweight title early next year.
Comments
comments