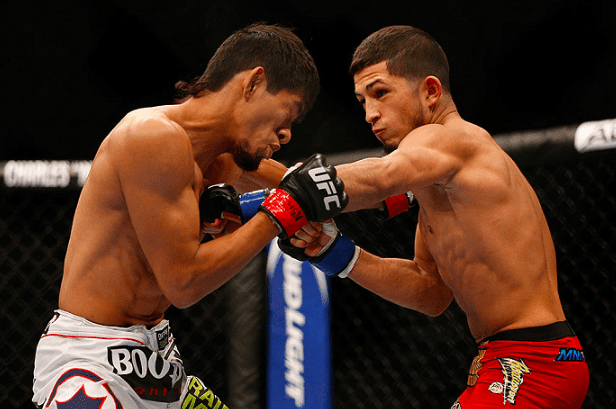 According to his coach, Duke Roufus, Sergio Pettis' unsuccessful bout against Jussier Formiga at UFC 229 last weekend has expedited his move back to the 135-pound division.
In what was ultimately a disappointing night for both Pettis brothers, the younger of the two was soundly outpointed by Forgmiga throughout three rounds in Las Vegas and, according to the Roufusport leader, he will prep himself for challenges anew in a new division.
"I am happy to announce my man @sergiopettis is returning to the Bantamweight Division," Roufus wrote on Instagram.
"Sergio debuted in the @ufc at UFC 167 on the 20th Anniversary Of the UFC Card at age 20 years old at 135lbs. As a Bantamweight he went 3-1 and won both of his UFC Bonuses. We feel he is gonna be stronger and more explosive at this Division. We have reached out to the UFC Brass to have Sergio fight on the UFC Card in #milwaukee December 15. He is injury free from his fight at #ufc229 and resumes training today. Thank You Very Much for all of the Support."
Pettis was the number two ranked flyweight in the world prior to the loss to Formiga and had earned wins against the likes of Joseph Benavidez, Brandon Morena and John Moraga, among others.
He went 3-1 at 135-pounds in his early UFC career, with the only defeat coming to Alex Caceres. There is no indication as of yet when Pettis will make his return to the division currently ruled by T.J. Dillashaw.
Comments
comments