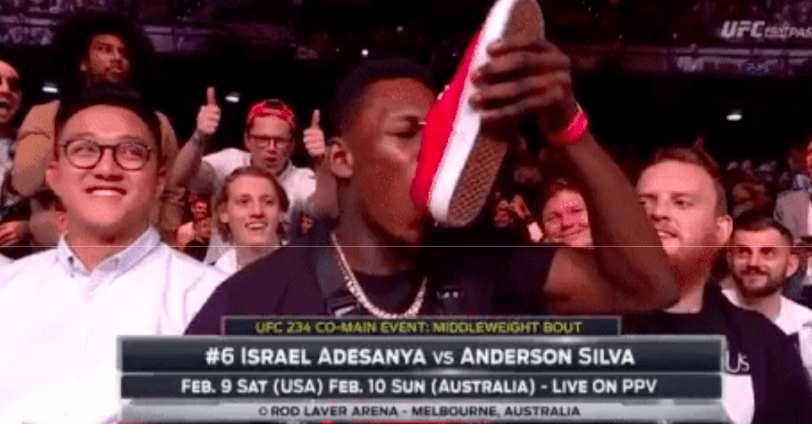 Even some of the world's toughest fighters are momma's boys at heart.
Israel Adesanya, the New Zealander of Nigerian descent, has lit up the UFC since his debut in the organisation earlier this year and he was clearly in celebratory form after having the biggest fight of his life announced.
Adesanya will face middleweight GOAT Anderson Silva at UFC 234 in early February in a bout which could establish title credentials for the 29-year-old and, at last weekend's UFC event in Adelaide, was clearly getting into the spirit of things — even if his mother wasn't all that impressed.
The 'Last Style Bender' was captured on camera engaging in that most of Australian cultural activities, the 'shoey' where you poor a drink (usually beer) into your own shoe and drink it.
Shoutout to Mom xo pic.twitter.com/uGCznoxraj

— Israel Adesanya (@stylebender) December 2, 2018
Adesanya revealed his mother's text messages to him when she saw the footage.
"Son, for God's sake, please DON'T DO THIS AGAIN! You have a sensitive tummy, I know it is your show but not healthy," she wrote.
"Be you as you always do, don't copy bad, unhealthy habit. Infection of the intestine can be fatal."
The fighter was quick to allay her concerns, saying: "It was my shoe, I'm ok Momzilla xo."
Let's just hope that she doesn't see any clips of Anderson Silva's heyday before her son squares off with him on February 10.
Comments
comments