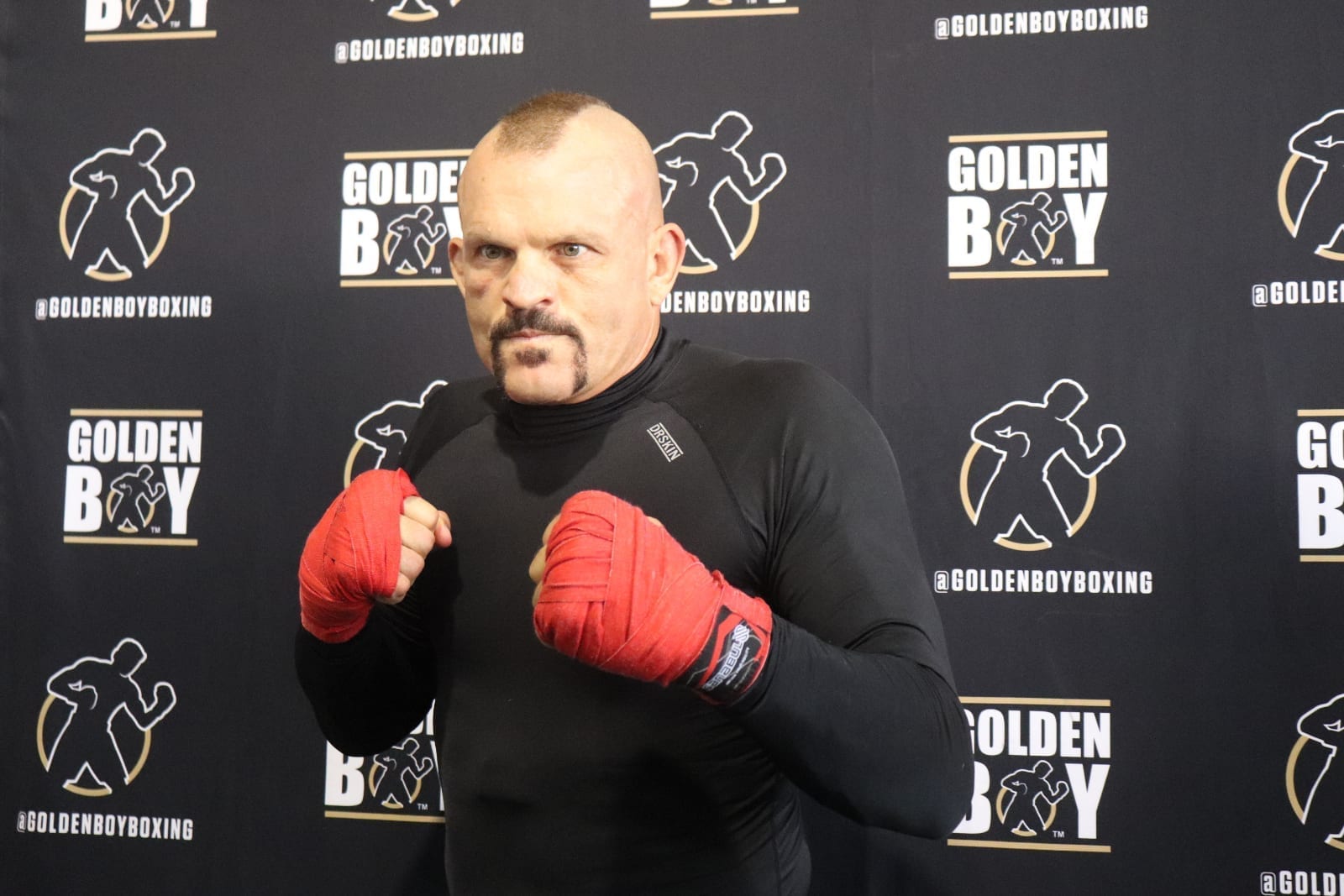 Chuck Liddell doesn't regret anything about his involvement in the recent Golden Boy MMA show where he returned from retirement to take a sound beating at the hands of Tito Ortiz.
The UFC Hall of Famer recorded a message to his fans to talk about the first round knockout, and appeared to read a prepared statement in which he addressed the concerns about his showing and the motivation he had in fighting Ortiz in the first place.
According to Liddell, it was all an important act to prove to his fans that you should always be willing to challenge oneself in order to reach your goals.
"To me, MMA is more than these wars in the cage. It's about showing our fans how to live life like a true fighter and champion inside and out of the cage," Liddell said. "After all has been said and done, my calling is much bigger than this and I'm looking forward to sharing it with you soon.
"But this fight was more about pushing my limitations and getting me back to a place to find my purpose. I have no regrets. For anyone else out there who's struggled with self doubt, or a physical, mental or emotional challenge, I encourage you to face your challenges, chase your dreams and risk everything to achieve your goals. Even if no one else understands, know that everyone's path is different, and you cannot achieve success without failure."
And, not only was Liddell willing to give old rival Ortiz credit for the victory, he also encouraged fans to let the other UFC Hall of Famer appreciate his own win.
div style="position:relative;height:0;padding-bottom:56.25%">
–
Comments
comments