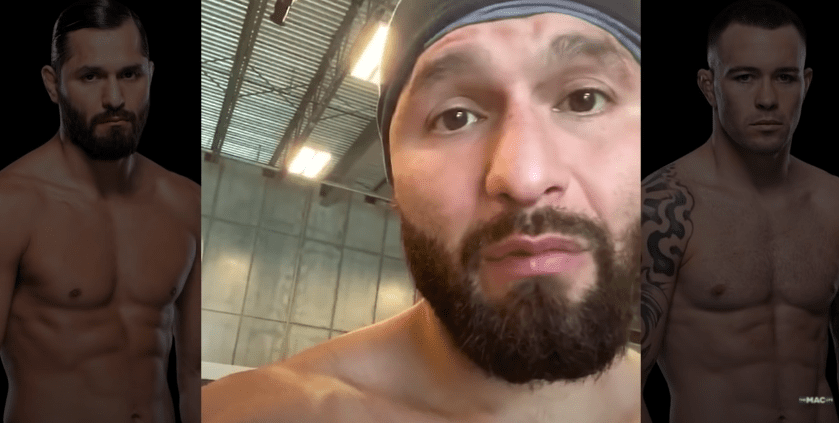 Less than a month remains until one of the more intense feuds in recent UFC history finally gets some closure — but the time for talking isn't over quite yet.
Jorge Masvidal has sent a video message to his former friend and training partner Colby Covington ahead of their UFC 272 main event fight on March 5 and as you might expect, he didn't exactly wish his rival well.
"At the home and temple," he said. "Home to some real motherf*ckers, left and right. I'm not the only one here that's a bad motherf*cker. There are many bad motherf*ckers here. But not your bitchass that got kicked out from here. I know it hurts every time you see that shit, I know what a sensitive bitch you are [and] how you read comments and cry.
"I can imagine every time you see this symbol [the ATT logo] it just hurts, man. Keep talking shit though. I can't wait, man. March 5th is getting closer.
"Not only am I going to break your face in a very violent way but the UFC is going to see you as such a liability [that] they're going to kick out, bro. Then it's going to be back to Indian reservations where you can fight. Maybe you could co-main event or some shit like that because I don't even think you can main event after I'm done with you, in any show. I'm going to f*ck you up, man.
"Keep talking that shit though, man. March 5th can't come close enough. See you soon, bitch."
Comments
comments