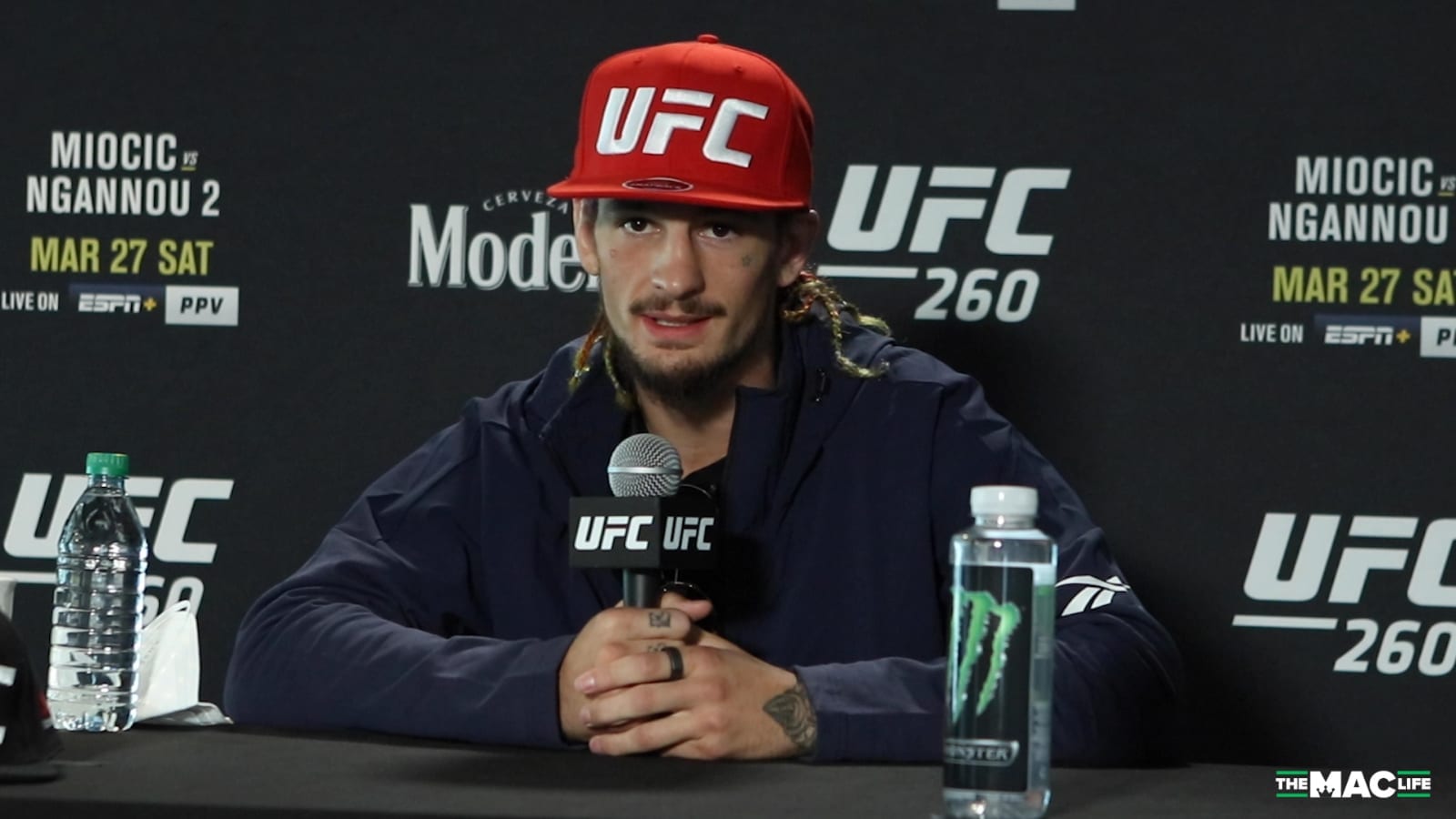 Sean O'Malley might not be long in the tooth when it comes to the fight game, but the up-and-coming bantamweight clearly has a grip on his own perspective.
O'Malley was last seen defeating Kris Moutinho in a one-sided affair, and has since been linked to a contest with UFC legend, Frankie Edgar. But while Edgar, currently ranked at number 8 in the 135-pound division, would represent a significant step up for O'Malley, the 26-year old appears in no rush.
"Next fight, a lot of people want me to fight someone ranked," O'Malley said, speaking on the No Jumper podcast this week (H/T BloodyElbow). "They wanted me to fight someone ranked last fight. I was supposed to fight Luis Smolka. For me, I have a contract to fight a certain amount of fights and I only get paid a certain amount of money whether I fight Louis Smolka, the dude I was supposed to fight, or I fight Petr Yan, the number one bantamweight in the UFC. I get paid the same. I'm gonna fight [the lower ranked fighter] and I'm going to fight this dude on a Conor McGregor pay-per-view."
In O'Malley's eyes, it doesn't matter who he's fighting, its himself who is drawing the attention of viewers, and those on the outside criticising him are just irritated they're unable to do the same thing.
"Chael Sonnen always says fight the worst dude on the highest part of the card," he said. "A lot of bantamweights, and just people in the UFC, they definitely hate [me for it]. It comes from jealousy. I'm getting way more eye-balls than them … I perform in there. You can go and watch some of these guys perform and you literally pick up your phone, start surfing Instagram, you just don't give a fuck what they're doing."
–
Comments
comments