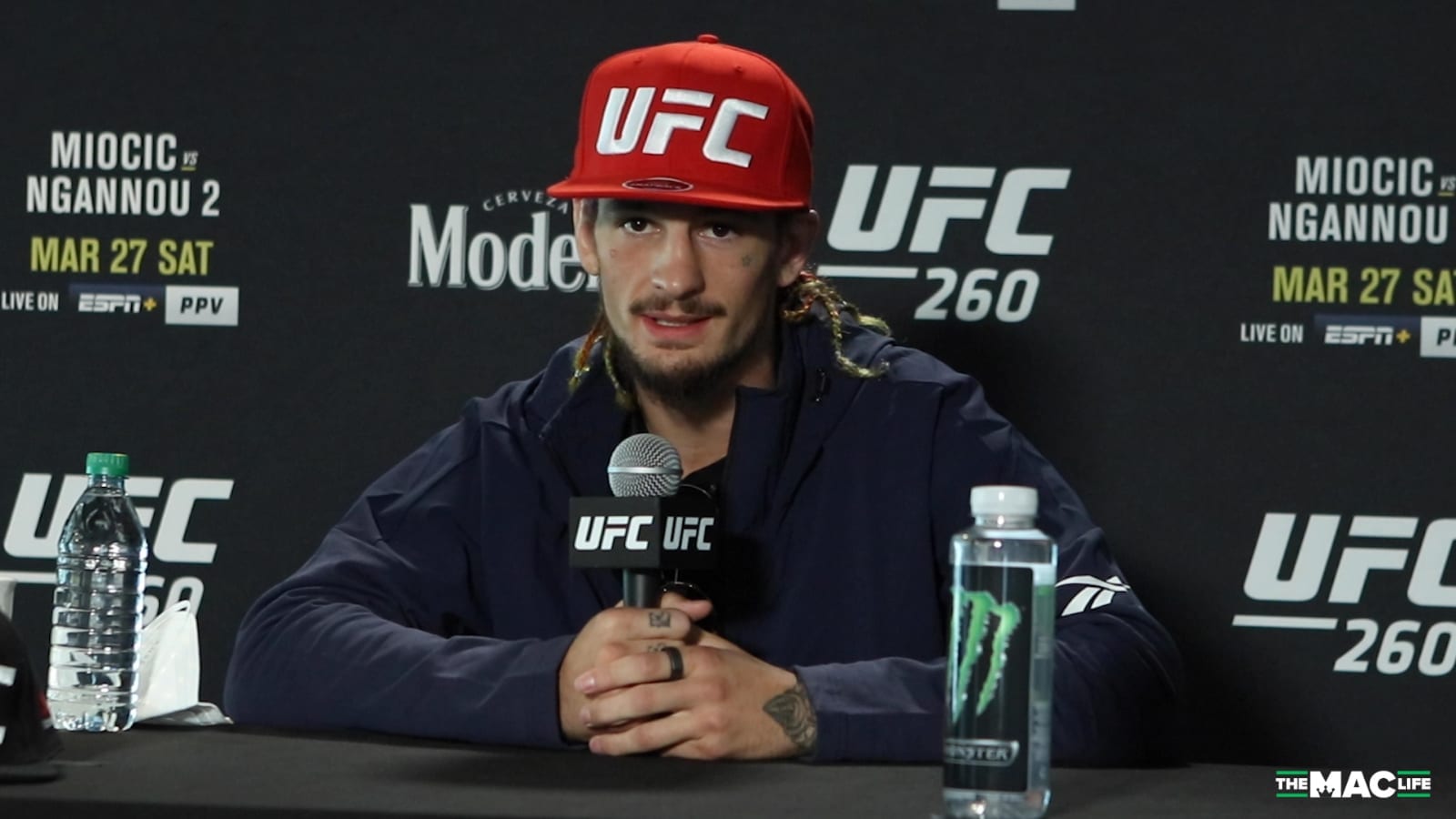 Sean O'Malley has heard the challenge from Dominick Cruz, and is ready to accept.
He even has a date in mind too.
Last Saturday. Cruz text into the ESPN post-show host Chael Sonnen to throw his name out there as a potential next foe for O'Malley, who defeated Thomas Almeida via knockout on the UFC 260 pay-per-view. According to O'Malley, that's a match up that entices him, and one he feels fits right in place on a big card in July as the co-main event to the much-discussed trilogy fight between Conor McGregor and Dustin Poirier.
"The second after you fight the question is, who's next? I heard Dominick Cruz texted Chael Sonnen saying he wanted that fight," O'Malley said, speaking on the Pat McAfee Show (H/T BJPenn). "So, I don't know if Chael got a prank text for a fake Dom or if that's real. That's a potential matchup.
"I know Dustin Poirier tweeted the other day, July 10, so I think I'm a pretty good co-main event type dude. Dustin vs. Conor, Suga vs. Dominick, I don't know, that makes sense, that might be it. July, we'll see. I definitely want to get in there a couple more times this year."
Should the bout be made, it would no doubt be O'Malley's toughest scrap to date.
Comments
comments