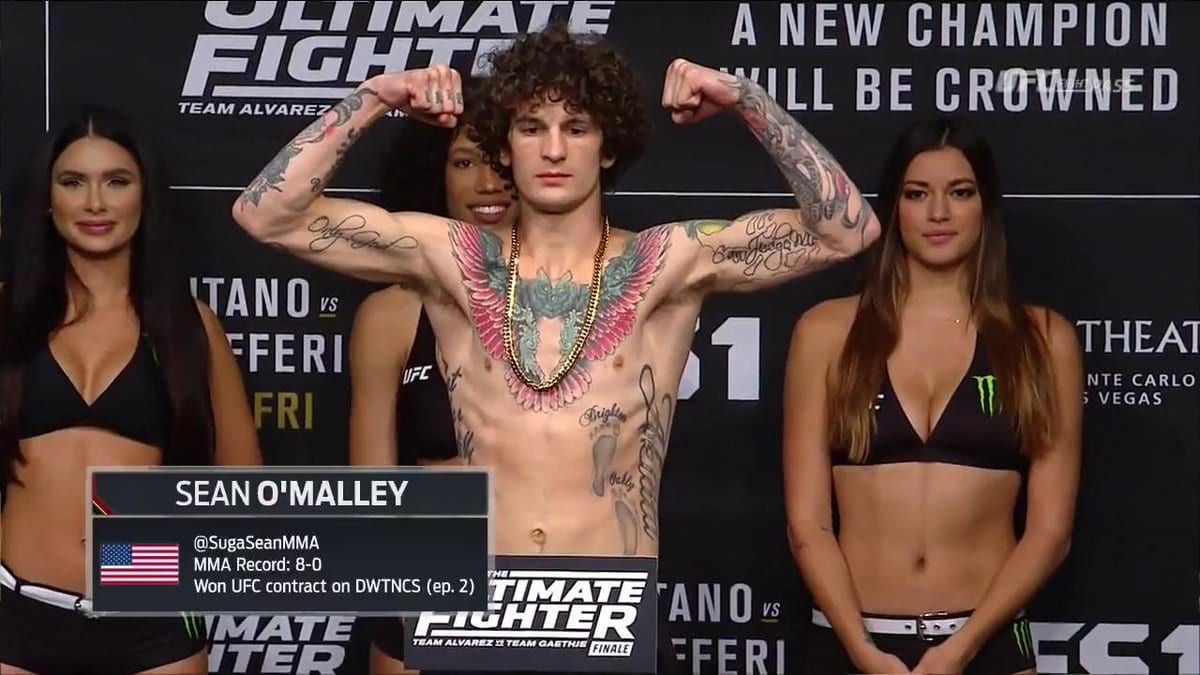 UFC bantamweight 'Sugar' Sean O'Malley is facing a period out of the cage while serving a six-month suspension handed down by the Nevada State Athletic Commission but has found a novel way of passing the time until he is eligible to fight once again.
O'Malley is a perfect 10-0 in his career thus far, with three of those having taken place under the UFC banner (if you include Dana White's Tuesday Night Contender Series that is), but is the latest in an expanding list of fighters whose careers have been temporarily derailed owing to a 'tainted supplement'.
Still several months away from his return, or longer if USADA opt to increase the ban, O'Malley told MMAFighting's Shaun Al-Shatti how he is spending his down time.
"Right now I'm making around $4,500 a month through gaming," he said, mostly playing the popular multiplayer game 'Fortnite' on the Twitch streaming platform.
"I just do it because I love it. I've been playing video games since I was a little kid, and I've had a couple people say, 'Why don't you stream? Why don't you stream?' I was like, 'No one wants to watch me play.' And I've been streaming for like nine months now and there's some loyal fans in there."
He says that he sometimes puts in up to 8 hours per day and streams to around 50 to 60 people per session, many of whom send him tips.
"I only get 50, 60 viewers at a time, so if fans have questions, they come in there, and there's some kids there that literally every time I go live, they get a notification on their phone and they're in there talking, saying, 'Hey, what's up?' I have a good relationship with my subscribers.
"They come in there, subscribe, and I'm in the UFC video game now so I was playing that a couple times. I've seen some people on Twitter like, 'Why would we pay to play with you?' It's not like that. It's something I do — it's not just fun, it's work too. I put a lot of hours into that to try to build that channel, so it's work really at the end of the day."
Former UFC flyweight champion and recent ONE Championship signee Demetrious Johnson is another professional fighter who has cultivated a large following on the same platform.
Comments
comments