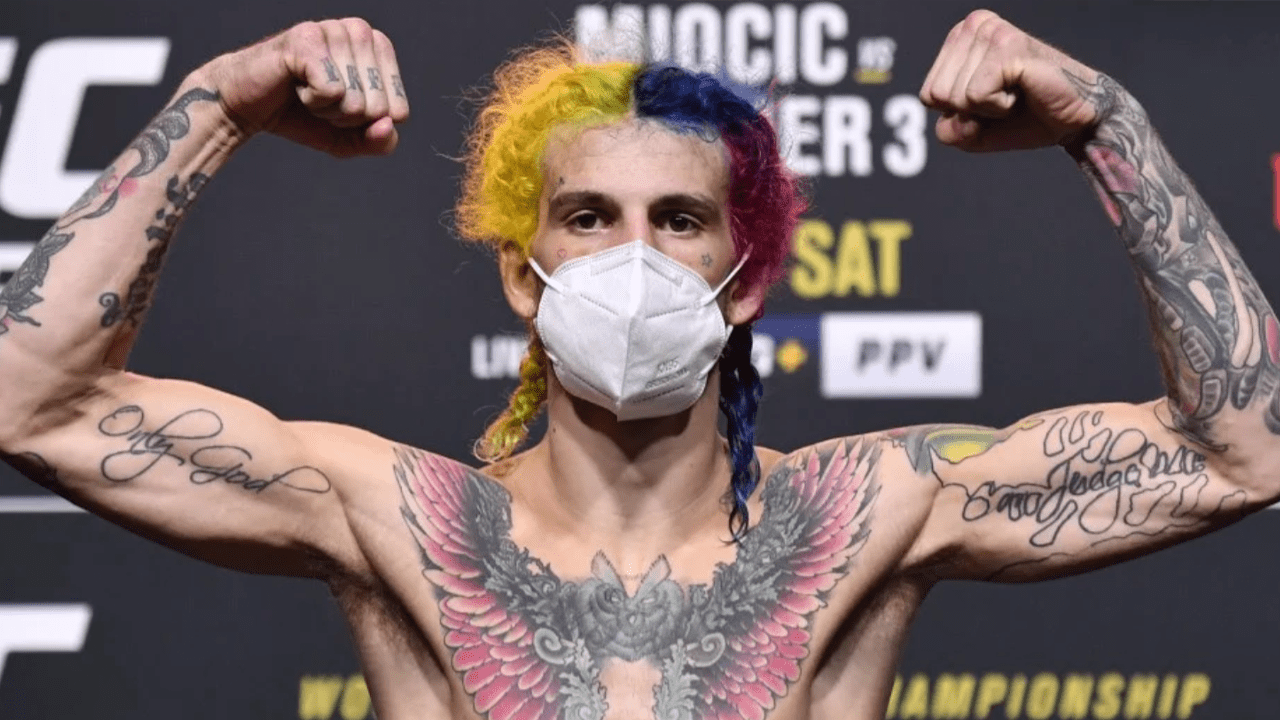 Sean O'Malley was not impressed by Marlon 'Chito' Vera's performance at UFC 252, and doesn't believe Vera is a better fighter than he is.
O'Malley was finished by Vera in the first round after an apparent injury to his ankle which left him on the canvas in pain, before being stretchered out of the Octagon. It's a loss that clearly isn't sitting well with O'Malley.
"What makes me feel better, let's look at his career in five years, let's look at mine," O'Malley said, speaking on his podcast. "I'm gonna be fucking world champ, he's gonna be a fucking journeyman. That's just what his style is. Wins some, he loses some. He's slow but he's gritty so he's going to be able to finish some people after they beat him up for a while.
"The way his pace was, super slow like that, and I was exploding into shots? I wasn't going to get tired, I was going to beat his ass. I don't know if I was going to get a finish in that first round, he was tough. He was patient, which was fine, that was easier for me, he wasn't doing anything, he was standing here. Fucking sucks.
"I knock out Eddie Wineland, I peace [out]. He gets lucky and beats me and jumps up like he fucking won the lottery. That just showed me what kind of a bitch he was."
O'Malley is currently planning on seeing a doctor to learn the exact nature of the injury, but believes he just "rolled it about seven times" and did note his ankle-brace was noticeably too tight prior to the fight starting.
Injury or not, O'Malley admits Vera got the best of him on the night, and won't deny that he lost the contest.
"We picked the date, we picked the time, we both walked out, and then it doesn't matter what the fuck happened," O'Malley said. "Whoever wins, however they win, wins. He won. It sucks for me because I lost to someone who I look at as not very good. I look at him and think he's not that good, and I fucking lost to him.
"That's what the most frustrating thing is losing to someone I'm better than."
Comments
comments