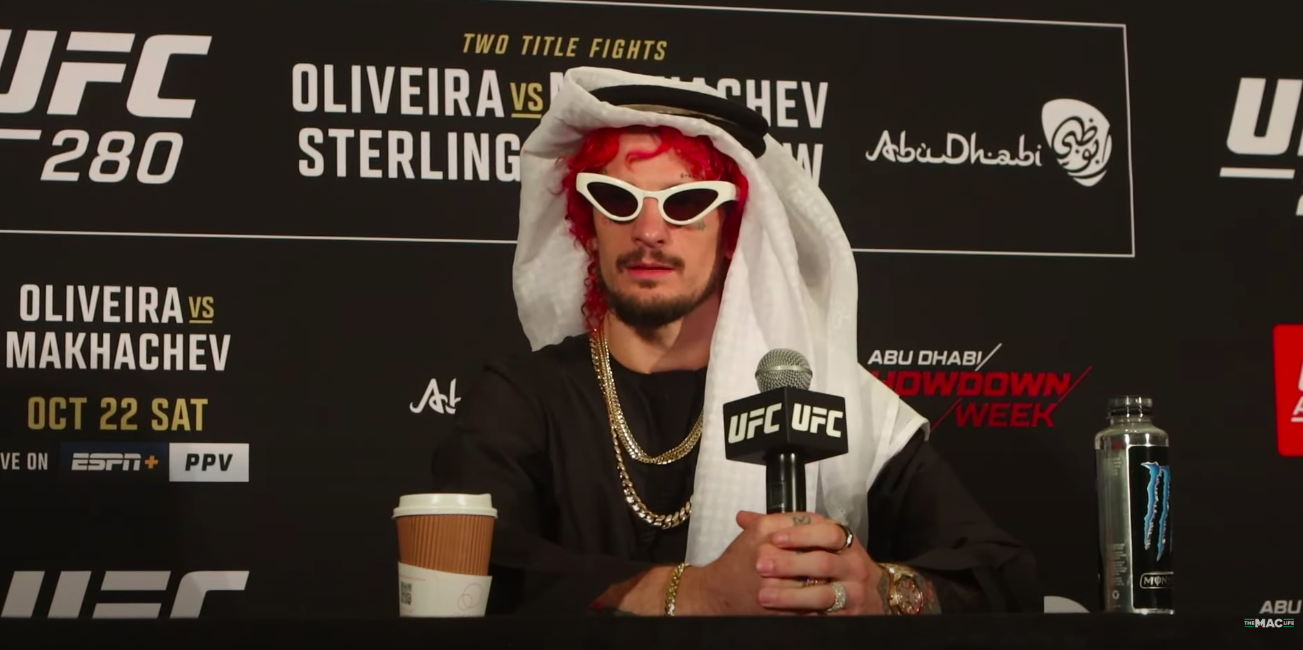 Sean O'Malley takes on the biggest challenge of his mixed martial arts career this Saturday night in Abu Dhabi when he fights Petr Yan in a featured bout on the UFC 280 main card — but as far as 'Sugar' is concerned, the performance will display what he has known all along.
The winner this weekend, Dana White says, will be next in line for a 135-pound title shot once the dust settles in the title bout between Aljamain Sterling and TJ Dillashaw. But as far as O'Malley is concerned, this just confirms what he has known all along.
"I kind of already knew that," said O'Malley to the media in Abu Dhabi when asked if this fight could be his 'Jose Aldo moment' and place him into title contentin.
"I mean, I'm the biggest draw in the bantamweight division and one of the biggest draws in the UFC. If I got out there and beat the number one guy, who else would I fight other than for the title. So I already kind of knew that but hearing it confirmed from Dana — I already knew that basically, so it didn't really do much.
"I think this is a massive fight. It's obviously not a main event but this could be a main event, it's a massive fight."
But while O'Malley admits that he emulates Conor McGregor, he wants to show off his own work rather than seeking his 'Aldo moment'.
"I don't really put much thought into it," he said. "This is the Sugar versus Petr fight. The chance of me going out there and knocking him out in 13 seconds is very low. Sugar versus Petr seems sweeter to me than Conor versus Aldo.
"I see myself [knocking out] anybody in the division. Petr likes to strike though. I've been fighting guys 5ft 6in my entire career, I think Petr is just the most evolved version of that — the highest level of that kind of style you can get and that's what's so exciting. I have the skills, I have the abilities — now I have the opportunity to go out there and show the world that I'm as good as I've been saying I am."
Comments
comments