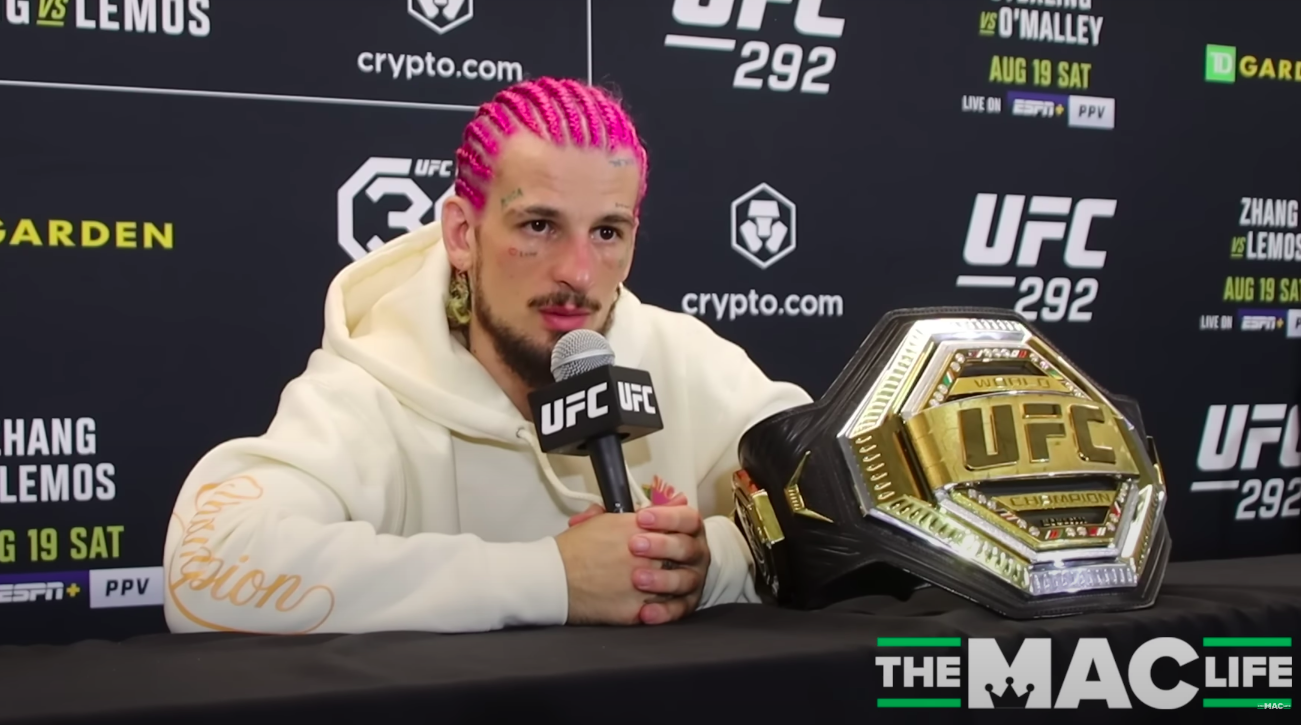 As Dana White succinctly put it in his post-fight press conference in Boston late on Saturday night, Sean O'Malley is a "star."
The newly-crowned UFC bantamweight champion enhanced his status as one of the organisation's brightest young stars with his second round TKO win against the formerly dominant titleholder Aljamain Sterling; a win which will help him deliver on his promise to one day become one of the most well-known MMA fighters in the world.
And with that status comes a range of options, such as potential crossover fights into boxing — and much like Conor McGregor, who O'Malley admits has been a key inspiration in his career, he wants to take on one of the sport's most revered undefeated fighters.
"I also wouldn't mind knocking out Gervonta Davis, and I know people are going to go, 'Ooh, you're a wannabe Conor.' I'm telling you, that fight is going to happen," O'Malley said to the media, including The Mac Life, on Saturday.
"I feel like it could happen sooner than later. But I also know, OK, UFC is down to get behind stuff like that if it's big enough. With that performance, we're getting close, but maybe I have to go out there, win a couple more fights, win another belt, I don't know if he's even considered a big enough star for the UFC to let that happen. It'll happen.
"I said it was going to happen years ago, and I got so much sh*t saying I was going to be the champ, I'm going to be the next big star, I'm going to be this, I'm going to be that. I got so much hate and sh*t for it, but look at me now."
Comments
comments