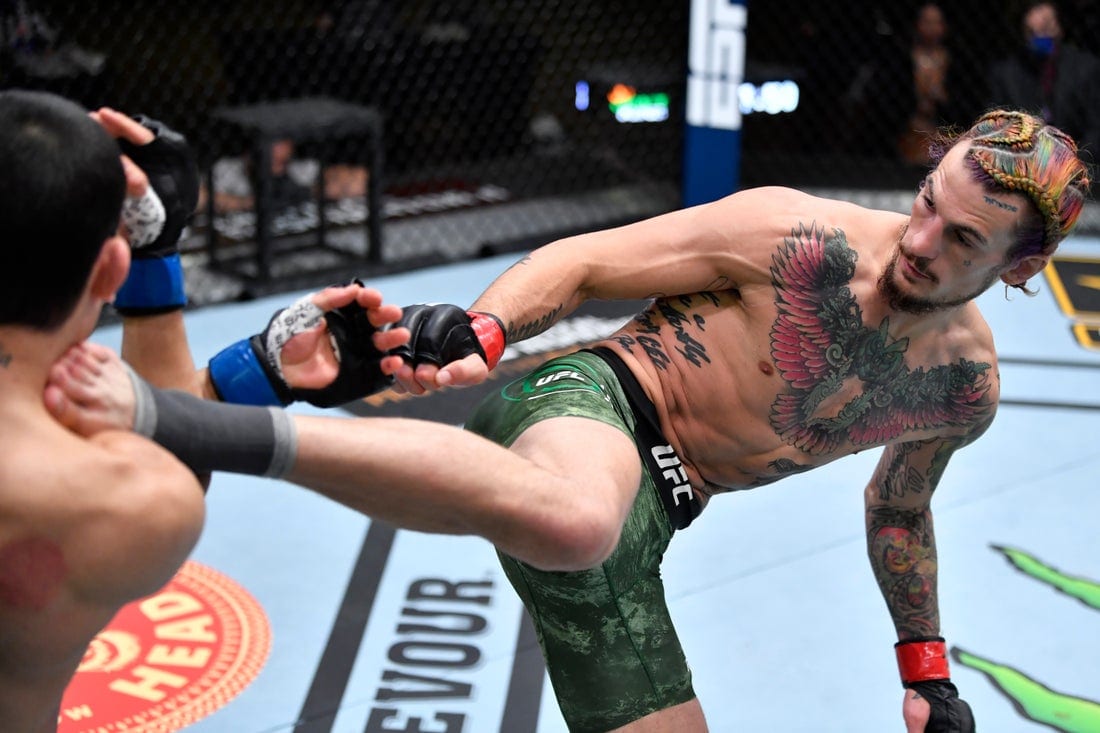 Sean O'Malley wants to get to the very summit of mixed martial arts and knows that in order to do so, he must steel himself for challenges like the one that awaits him in Abu Dhabi this weekend.
O'Malley, the popular UFC bantamweight, will take on former 135-pound champion Petr Yan in a featured bout on this weekend's UFC 280 card in the UAE in a fight which could propel the 27-year-old to the rarified air in the bantamweight division and put him on the cusp of a world title shot once the dust settles this coming Sunday morning.
It won't be easy. Yan is among the most dominant fighters in his weight class and will come into the fight with something to prove himself, after losing his world title by disqualification and then being outpointed by champ Aljamain Sterling in the rematch earlier this year.
But the ultra-confident O'Malley is of the opinion that his time in the spotlight will come on Saturday night and he is determined to make the highest profile bout of his career to date one which will confirm his status as one of the world's elite bantamweight fighters.
"I'm telling you right now, I will beat Pete October 22nd, 2022," O'Malley announced on his YouTube channel. "Every fight I go into I'm very confident. I just feel extra confident going into this fight.
"I think it's a great matchup for me," O'Malley said. "But honestly, it doesn't matter who I'm fighting. I could be fighting Aljo [Sterling]. I could be fighting T.J. [Dillashaw]. I could be fighting any of the top in the UFC right now and I'd feel confident.
"Going into this fight, I legit just feel better than I've ever felt," he continued. "My prediction? I beat his ass."
Comments
comments