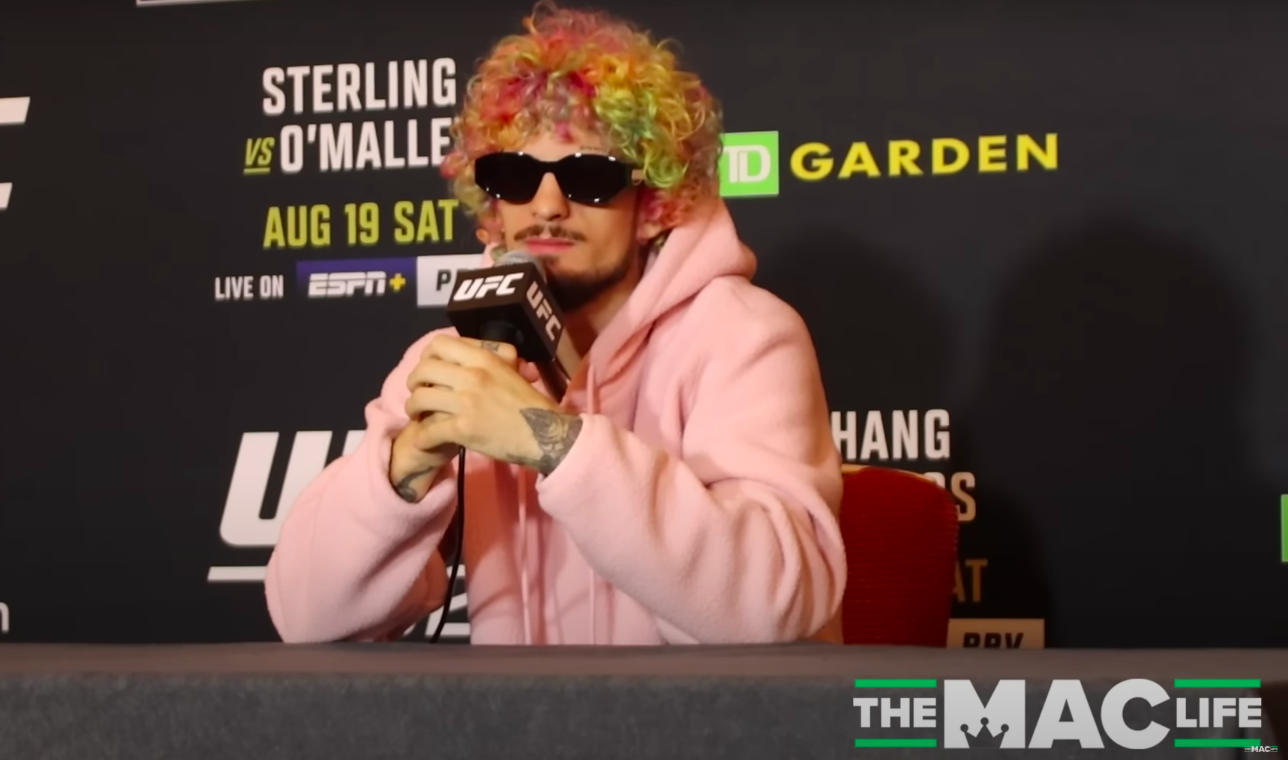 Styles make fights.
On paper, Saturday night might appear to be an uphill task for Sean O'Malley. The rangy striker, who is certainly among the biggest threats on the feet in the UFC's bantamweight division, takes on one of its finest grapplers and one of the most dominant champions in the 135-pound history in Aljamain Sterling on Saturday .
The fight effectively boils down to that 'striker vs. grappler' style of matchup from which the sport of mixed martial arts was basically founded, with Sterling's back-taking and control a significant factor in his recent run which has seen him defeat the likes of Petr Yan, TJ Dillashaw and Henry Cejudo.
But speaking to the media in Boston on Wednesday, including The Mac Life, O'Malley said he is unconcerned by the pre-fight predictions suggesting that Sterling will be the victor.
"I don't really care what people say," O'Malley said. "It doesn't really effect me. I kind of like being the underdog, being doubted. Going into this fight, I don't have much pressure. He's the bantamweight GOAT. He's on a nine-fight winning streak and he's saying I haven't earned the shot.
"How stupid will he looked when I go out there and knock him out, not even have earned being in that position, and putting his lights out. It makes him look real stupid."
Comments
comments