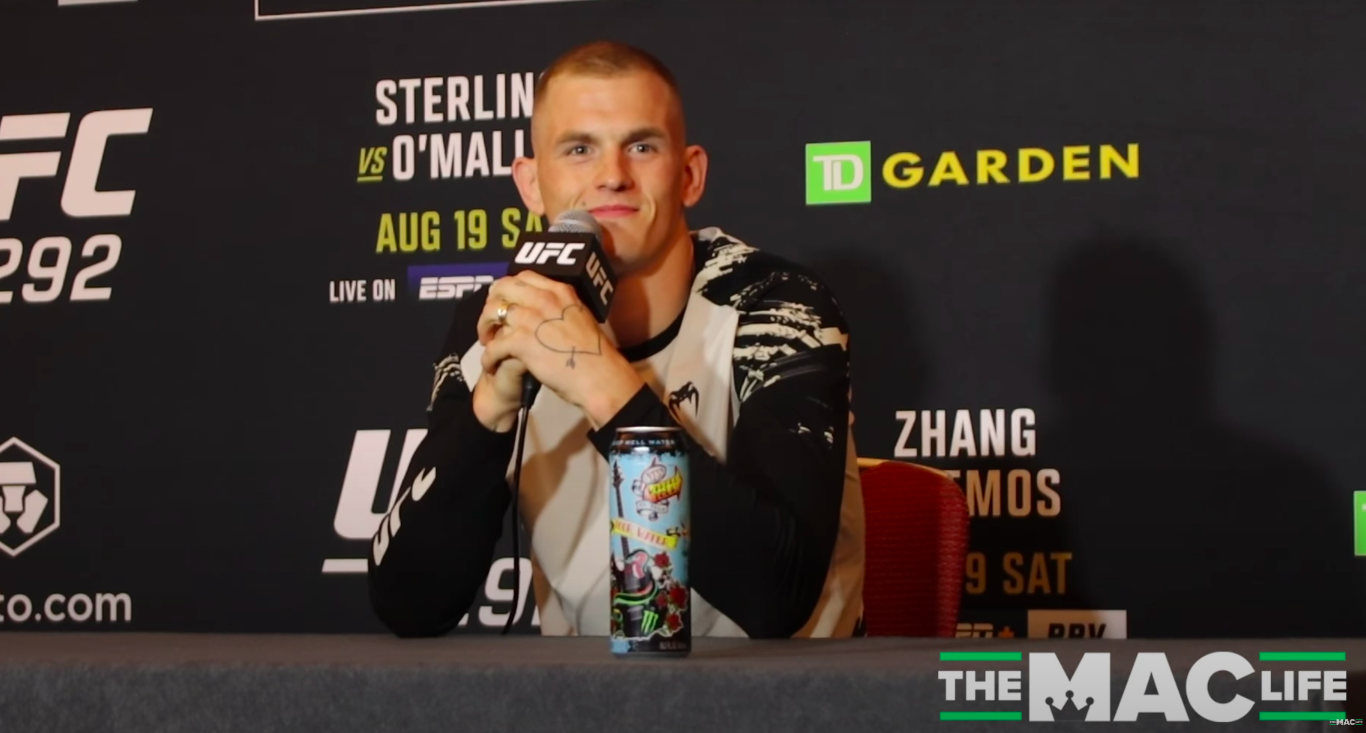 Ian Machado Garry certainly isn't lacking in the confidence department.
The Dubliner takes on Neil Magny at this weekend's UFC 292 event in Boston as he seeks to improve his record to a perfect 6-0 with the organisation, and rubber stamp his entry into the welterweight division's top ten fighters. The fight, though, comes after original opponent, Geoff Neal, withdrew through injury, and was replaced by an entirely different stylistic challenge in 170-pound veteran Magny.
But speaking to the media, including The Mac Life on Wednesday in Boston, the Irishman said that the late change makes little difference other than having a different name than expected on his record with an emphatic 'W' next to it.
"This is the thing with the fight game. It's infuriating at times," Garry said of the late change. "It's infuriating, it's upsetting for the fans, because the fans buy into something, and then it doesn't happen.
"Look, I'm upset with the change of opponent, because I wanted to finish Geoff Neal the way I knew I was gonna finish him. I feel like the fans deserve that finish. Now I've got another guy, No. 11 in the world. I'm still gonna go out there and finish him and still do it in a beautiful, spectacular fashion. But I feel like the fans are being robbed of something that they were excited about."
Ultimately, Garry says that the switch will make no difference and that an equally spectacular finish will present itself in Boston's TD Garden this weekend.
"They're both irrelevant at the end of the day," Garry said of his two rival. "The fact that I'm in that Octagon is what's exciting."
Comments
comments