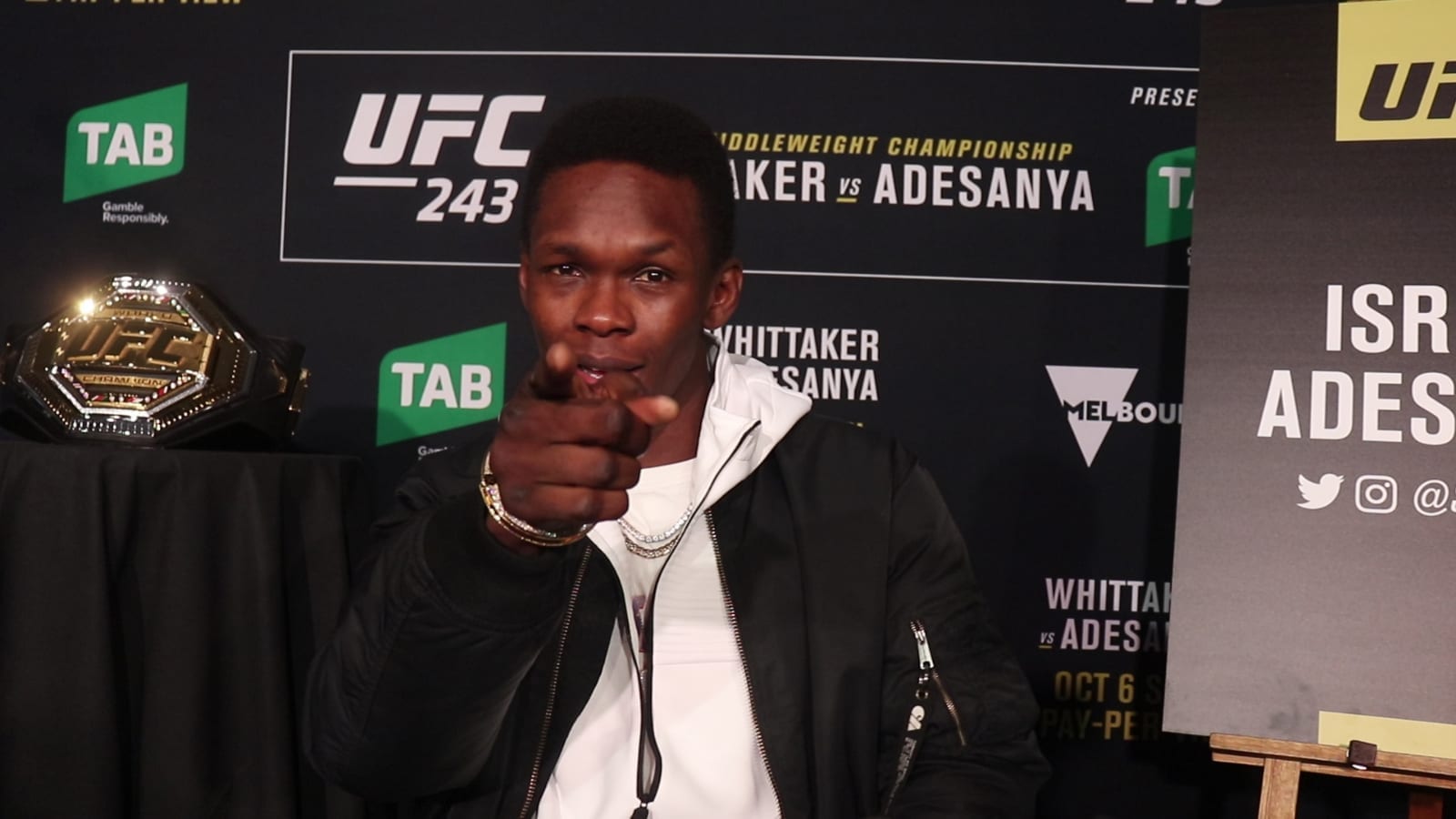 Israel Adesanya is wanted man at 185-pounds.
After scoring a revenge knockout win against old rival Alex Pereira to conclude what was an extended rivalry across two separate combat sports, there are no shortage of contenders for the UFC middleweight champion. He will next defend his world title against Sean Strickland in Sydney, Australia in the main event of UFC 293 on September 10 — a fight which will take place despite South Africa's Dricus du Plessis appearing to secure the top contender spot due to his recent win against Robert Whittaker.
But after Strickland, Adesanya says that Khamzat Chimaev — who takes on Paulo Costa in October — might well be the next man up.
"Definitely," Adesanya said on his YouTube channel when asked if the unbeaten Chimaev could find himself in world title fight before long. "Again, I do want to fight Dricus. But he has to know he's not calling the shots here. That's the thing, I am. So again, a guy who, 'Oh, my foot is this. My foot's that…' But yeah, we'll see. We'll see.
"You only have so much time in this game," Adesanya added of his motivations. "It's about time. And I know I'm definitely past the halfway point of my career. I've still got some time left but I know, I'm past the halfway point. This is precious time.
"I can't just, me personally, give these opportunities away because when it's all said and done, when you're on your rocking chair in front of your property or trailer park or whatever, be looking back and be like did I take advantage of every opportunity that was given to me?"
Comments
comments