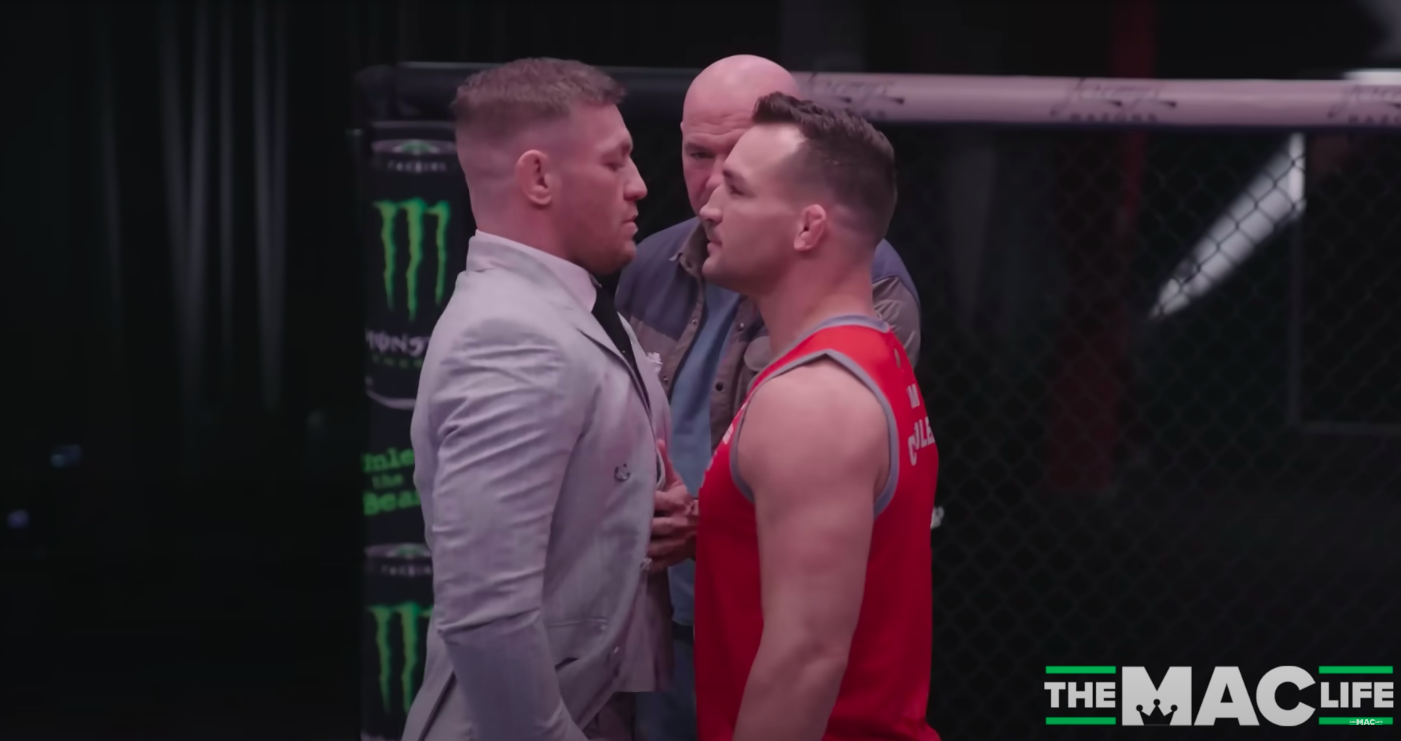 Anticipation is building for what Conor McGregor refers to as the biggest comeback in sport's history.
With the 31st season of The Ultimate Fighter done and dusted, and the final matchups set, attention now turns to McGregor's forthcoming showdown with rival coach Chandler. The fight, expected to take place in December of this year, will go down as one of the most momentous in recent MMA history, as McGregor returns from a significant leg injury sustained in his most recent bout in the summer of 2021.
And judging by both men's reaction to a face-off overseen by Dana White on the set of The Ultimate Fighter, both athletes are just as pumped up about the prospect as anybody else.
Check out the footage, shot exclusively by The Mac Life, below:
–
Comments
comments