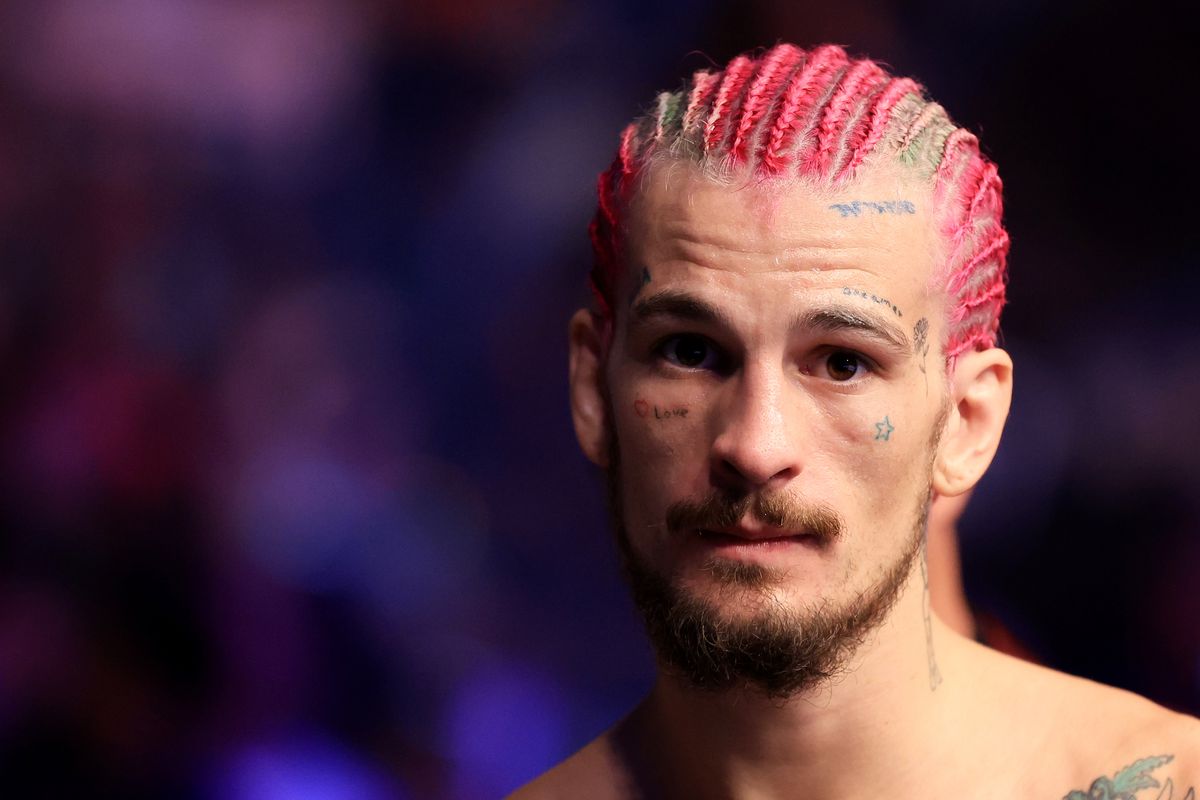 Sean O'Malley wants to strike while the iron is hot.
The 28-year-old bantamweight scored the biggest win of his career in the recent UFC 280 event in Abu Dhabi, outpointing Petr Yan in a close split decision win (which, despite complaints on social media, was clearly the correct call by the judges) to climb up to the top contender spot in the 135-pound rankings where he stands on the doorstep of a world title bout.
The thing is, champion Aljamain Sterling fought in the bout immediately after his where he finished TJ Dillashaw in the second round of the co-main event scrap, and afterwards revealed that he plans on taking a little time off after winning in what was his second title defence — a situation which leaves the top-ranked O'Malley somewhat in no man's land.
But preferring to remain active, O'Malley has indicated that he would be open to rematching the only man to have defeated him in the cage, Marlon 'Chito' Vera, if interim gold is on the line. Vera won their August 2020 bout by first round TKO after O'Malley appeared to suffer a lower leg injury which severely hampered him, and says that an opportunity for a rematch would settle that score and also provide some clarity atop the 135-pound fold.
"It's so hard to say, everyone's different. I get it, Aljo cuts a lot of weight," O'Malley said on his YouTube channel, as noted by MMA Fighting.
"He's probably already back up to 165-170, he's probably like, 'I don't want to cut weight again in the next couple of months, I want to enjoy it.' But if you do think… he wants to wait eight months. I get it, I do, but say the number one contender, 'Suga' Sean O'Malley is ready to go in March, and the next guy in line, in my opinion, should be 'Chito' Vera.
"He just beat Dominick Cruz, beat Frankie Edgar, beat some good guys. Why not have a little interim belt and then the winner of the interim belt fight Aljo when he's ready?
"I went through a war and I'm ready to go in March. I didn't have a five-round training camp, but I wouldn't have trained much different… It's hard to say. I can't say anything until I talk to the UFC first, because ultimately, it's not necessarily what I want, what Aljo wants — they have a plan. They know what they want to do."
Another possible factor is the returning Henry Cejudo, but O'Malley says that he isn't taking that possibility seriously until he sees Cejudo actually confirm his comeback with a fight in the cage.
"Me vs. 'Chito' is a possibility," he said. "I just don't think anyone takes Henry Cejudo serious. I don't think anyone really cares if he comes back. Henry vs. Aljo, it would be a sweet fight, I'd watch it, but it's not a money fight. Me vs. 'Chito' is a waybigger fight, me vs. Aljo is a way bigger fight.
"It's hard to say but I just think March is a good time frame for me," O'Malley added. "I like fighting in March. If they have a big card in March, in Vegas, you can probably see me on there."
Comments
comments