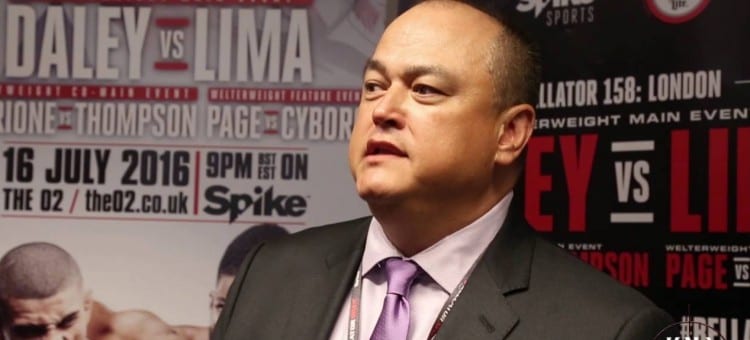 For a moment, it looked as if 50 Cent legitimately thought he could steal Khabib Nurmagomedov over to Bellator MMA. That was until Bellator President Scott Coker had a quiet word in his ear.
50 Cent, real name Curtis Jackson, made the offer to Nurmagomedov on social media after he deemed the UFC's treatment of the Russian unacceptable.
I️ think it's wrong what the UFC is doing to Khabib, they didn't do the same thing to McGregor. I'll pay 2 million cash tonight if he will fight for me at Bellator. pic.twitter.com/K7QYxR4IHI

— 50cent (@50cent) October 13, 2018
According to Coker, it was definitely more than a publicity move, with the rapper asking Coker if a move for Nurmagomedov in the wake of the UFC 229 brawl was a viable option.
"He called me yesterday and he said, 'Hey, what's going on with this?' Coker said, post-fight after Bellator 208 on Saturday. "I said, 'Well, the commission's involved. There's a lot of steps to that whole situation.'
"I'd like to just – I told him, 'Hey, let's just stay clear of it because that has nothing to do with Bellator, it has to do with the commission and the fighter and the league.' So that's their business.
"I think what he means by that is like him as a manager," Coker continued. "50 Cent, when he's talking to an athlete, that has nothing to do with Bellator. I can't tell 50 Cent what to say or not say, believe me."
Comments
comments