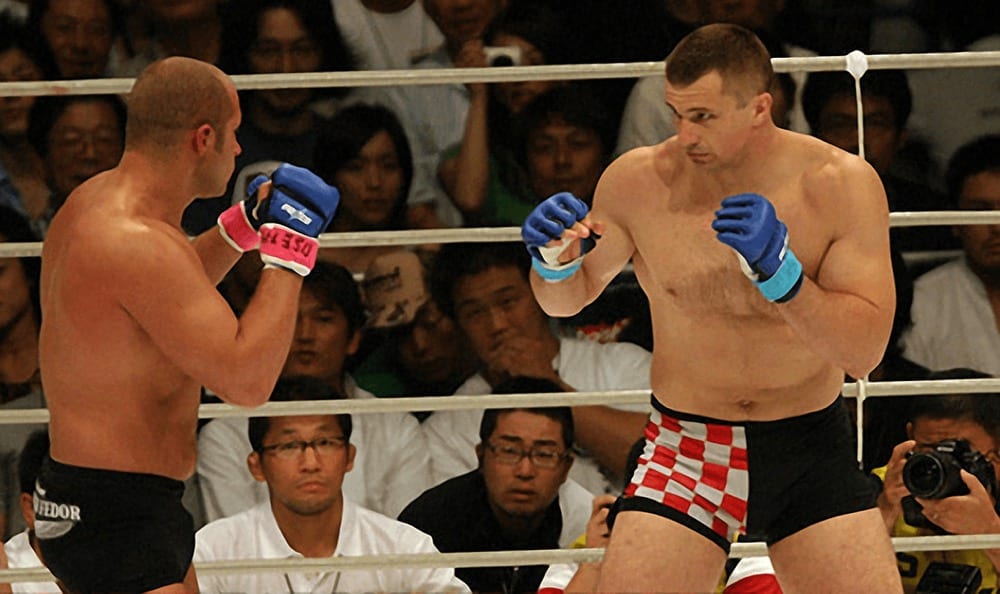 At the time it was considered to be, by far, the most anticipated match in mixed martial arts history.
In August 2005 arguably the two most dominant heavyweights in mixed martial arts met faced each other inside the PRIDE's ring in Japan and when it was all said and done Fedor Emelianenko bested Mirko Cro Cop — a resolution which, nearly 14 years later, still bothers the Croatian.
So much so, in fact, that the Cro Cop has been using his representatives to ask Scott Coker to host a rematch which appears to have piqued Scott Coker's interest, particularly if it can be arranged to take place in Emelianenko's home country of Russia. Both fighters have been active in Bellator recently, with Cro Cop beating former UFC heavyweight Roy Nelson last weekend.
Emelianenko, meanwhile, made it to the finals of the Bellator Heavyweight Grand Prix where he was defeated by Ryan Bader.
"I always said if (Emelianenko) wanted to do one in Russia or fight one in Japan before he moved on and retired, I think that would be something that would be a lot of fun to do for us," Coker said via MMA Junkie.
"And especially if he wanted to do it in Moscow. I know Mirko wants to avenge that fight; his management has asked me repeatedly about it. But it's something I have to talk to Fedor about."
While both fighters are clearly past their best, Bellator have taken steps in recent years to hold rematches rivalries of yesteryear, including Royce Gracie vs. Ken Shamrock and more recently, Quinton Jackson vs. Wanderlei Silva. Both fighters remain big stars in the home countries and have amassed a large following among MMA fans worldwide owing to a career spent throwing heavy leather.
Though, with a combined age of 86, perhaps it is best to leave sleeping dogs lie. Let us know in the comments if you want to see this fight (again)!
Comments
comments