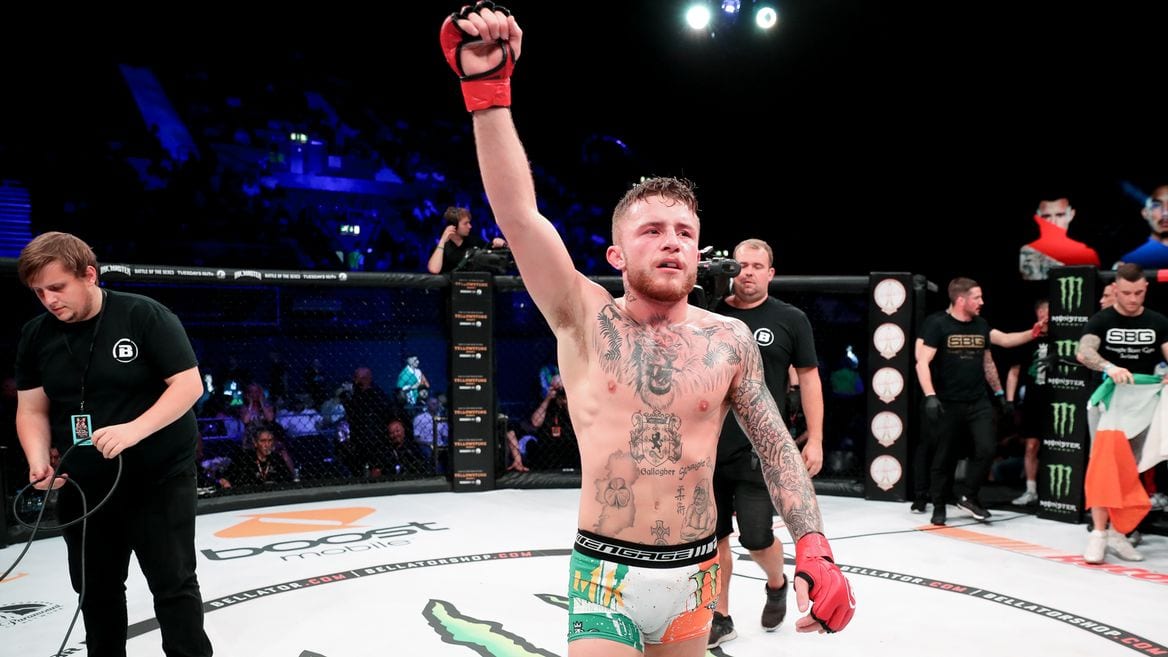 James Gallagher could find himself in position to be Ireland's latest mixed martial arts world champion, after Bellator president Scott Coker confirmed that the SBG man is very much in the promotion's thinking for a title bout at 135-pounds.
'The Strabanimal' boasts a 7-1 record inside the Bellator cage (10-1) overall. His sole defeat against Ricky Bandejas almost two years ago has been consigned to history, as he has won three straight fights since — quick finishes of Roman Salazar and Steven Graham, as well as a 15-minute decision victory against Jeremiah Labiano.
This type of form, says Coker, has earned Gallagher a place in the conversation for the vacant bantamweight championship.
"Absolutely," Coker said to Sky Sports when asked if the Irishman is in line for a title shot. "James was asked if he wanted to come to the featherweight tournament, but he really felt he was a 135-pounder, and he wanted to stay there. I really don't blame him. If you're fighting at 135, a jump to 145 – that's a lot of weight.
View this post on Instagram
"Right now, because of the way our title works, Darrion Caldwell lost to [Kyoji] Horiguchi, Horiguchi blew his knee out and that title is vacant right now. James is definitely in that mix if he wins another fight or two. I'd say one more fight and he's right in that picture."
Gallagher has been repeatedly linked with a fight with England's Cal Ellenor, which has now fallen apart on three occasions — the latest being due to the on-going coronavirus pandemic. It remains to be seen if the promotion will attempt to rebook that fight once more, or if they have further plans for the 23-year-old Gallagher designed to push him towards a shot at the gold.
Comments
comments