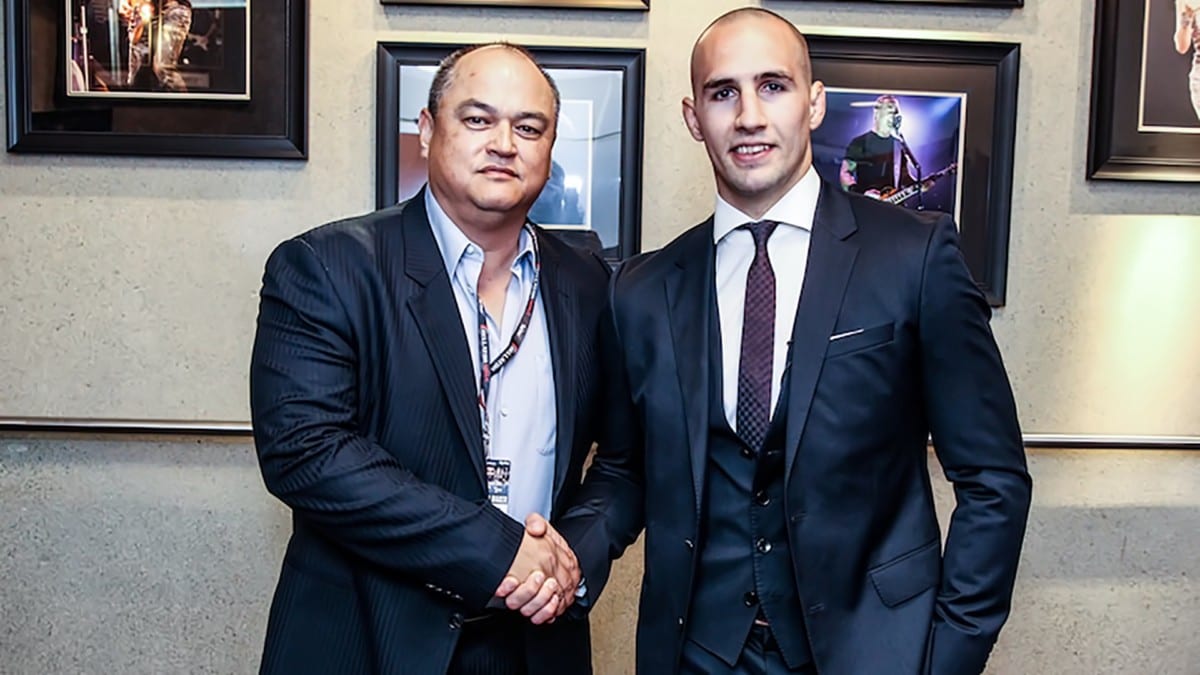 It would be the most fascinating welterweight title bout in Bellator's history but according to recent comments from Scott Coker, a potential bout between 170-pound champion Rory MacDonald and Ben Askren, a previous holder of the title, doesn't look like happening anytime soon.
Askren, who announced his retirement last November with an unbeaten 18-0-1 record, had hinted that he would only consider coming out of retirement for a world title bout. UFC champion Tyron Woodley is a friend and training partner of Askren's so with that particular fight ruled out, that leaves Bellator's champion MacDonald — who holds a win over Woodley — in Askren's firing line.
However, Bellator CEO Scott Coker doesn't appear keen.
"Ben, I don't really think wants to fight," Coker said as quoted by MMA Insight. "I think he wants to fight one more fight and be done with it. That's what I understand."
In addition to that, Askren is still technically signed to ONE FC where he holds their welterweight title so any comeback in Bellator would need to be negotiated through the ONE front office.
MacDonald won the Bellator title in January following a unanimous decision against Douglas Lima and Coker appears keen to focus on the fighters already on his roster.
"To me, we have a lot of plans for these guys in the 170-pound weight class," Coker said. "We're going to keep everybody busy. We've got a big fight for (Michael Page) coming up in London. We've got a big fight for (Jon) Fitch and (Paul) Daley in San Jose on May 12.
"We're going to keep these guys busy. I want fighters that are going to be here fighting."
Comments
comments