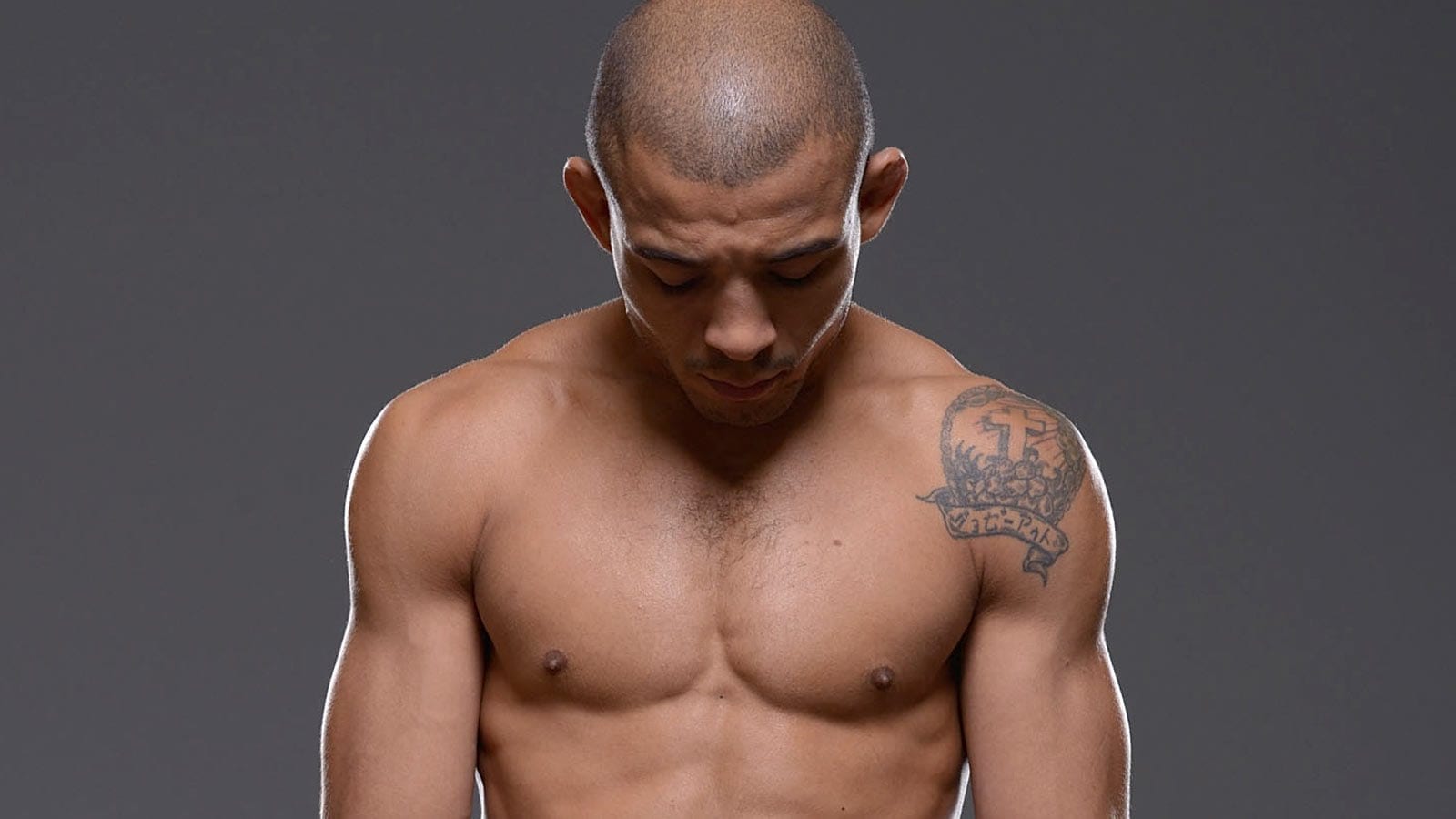 José Aldo, one of the featherweight division's most legendary fighters, has admitted that he nearly walked away from mixed martial arts following his second loss in succession to Max Holloway.
Aldo, the former longtime WEC and UFC champion, suffered two knockout defeats to current featherweight champion Holloway last year, as well as a 13-second knockout defeat to Conor McGregor to end a decade-long undefeated run in his mixed martial arts career.
Following the sophomore defeat to Holloway in December, as per Brazilian outlet Combate and MMA Fighting, Aldo says that he sought counsel from those close to him as he examined the next step in his career.
"After the fight, I took some time for myself, to think and stay with my family," Aldo said. "Two weeks later, I met with my coaches, sat down with everyone. I asked what they thought, if it was time to stop or not. We decided to move forward. The next day I was in the gym."
Still just 31-years old, Aldo has competed almost exclusively in title bouts for the last 9 years. His upcoming  bout with Jeremy Stephens in July will be the first time since March of 2009 that a title (or interim title) hasn't been at stake for the Brazilian and, as he elaborated, he still thinks that he has at least one more title bout left in his gas tank.
"I think I still have much wood to burn, full capacity to go there and fight for the title again," he said. "I still have four fights left in the contract. I want to do at least three this year. I want to get to the third fighting for the title, be champion again. Then, in the future, I think about retiring or not."
Comments
comments