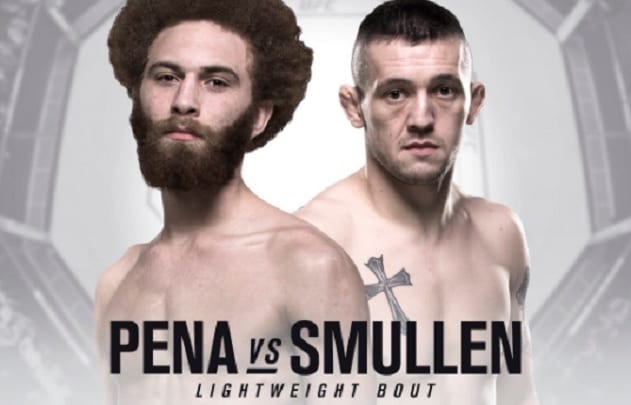 The undefeated Irishman, who was forced to withdraw from his opening The Ultimate Fighter bout, has been given a spot on the TUF Finale card on July 6th.
Smullen, who trains out of SBG Ireland in Dublin, will face Luis Peña in a lightweight bout at the Pearl Theatre in Las Vegas in a little over three weeks. He was the first lightweight picked in the latest season of the UFC's long-running reality show but was unable to compete on the show due to the onset of severe cramp in advance of his fight.
Peña, who is known as 'Violent Bob Ross', was promised a spot on the finale by UFC president Dana White after he suffered a foot injury in an opening round win against José Martinez Jr., and he has drawn a tough out in the 3-0-1 Smullen.
*BREAKING NEWS* Luis Peña will fight Richie Smullen at The Ultimate Fighter Finale, July 7th. 🙌 pic.twitter.com/T0UkeVXThG
— The Ultimate Fighter (@UltimateFighter) June 14, 2018
Next fight confirmed @ufc July 6th . Crazy seeing myself on a UFC poster . Can't wait to fight again it's been to long #sbg #ireland #ufc #tuf27 #vegas pic.twitter.com/sGfabDOsf5

— Richie Smullen (@richie_smullen) June 14, 2018
The Smullen vs. Peña clash will be added to a card which already features a much anticipated match-up between Israel Adesanya and Brad Taveres.
Comments
comments