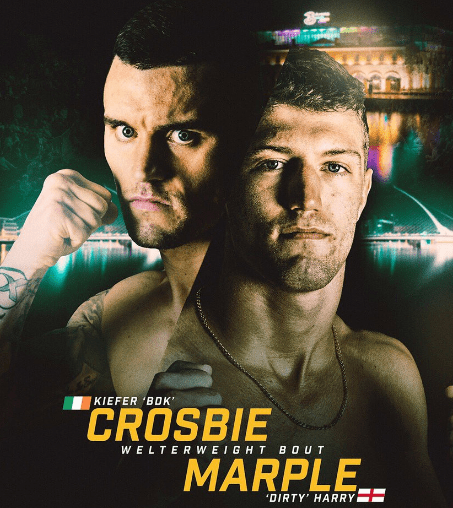 SBG's undefeated prospect Kiefer Crosbie is set to face off with England's Harry Marple at BAMMA 30 in Dublin, the promotion have revealed.
Announcing the fight through their official Twitter, BAMMA put together two local stars, and it's an opportunity for Crosbie to take his undefeated record a step further, should he earn his third victory in the cage.
BAMMA 30 takes place at the 3 Arena in Dublin, Ireland on July 7.
#BAMMA30 adds @KieferCrosbie Vs @DirtyHarryMMA #GetReady Tickets https://t.co/wJv2aYcx2M #MMA #Dublin pic.twitter.com/6B7UVgQgIL

— BAMMA (@BAMMA) May 5, 2017
—
Comments
comments