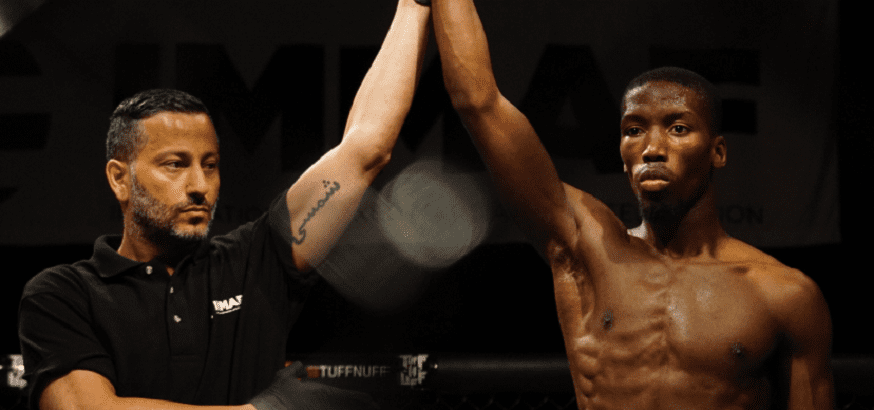 SBG's Frans Mlambo has found himself in a position to avenge the lone defeat which stands on his teammate James Gallagher's career record after it was announced that he will fight Ricky Bandejas at Bellator's latest 'European Series' event in Dublin on February 22. 
News of the booking was first reported by MMA Fighting.
Mlambo, a former world amateur champion, is undefeated in two Bellator bouts to date and most recently fought in the Irish capital in December where he defeated UK fighter Dominique Wooding by unanimous decision after five rounds. Prior to that, Mlambo earned a Brabo Choke finish of the dangerous Nathan Greyson.
Mlambo's record currently stands at 8-4, influenced in part by a 3-3 run in the Brave CF promotion in which Mlambo often faced more experienced competition, including two losses to the now 13-2 Filipino fighter Stephen Loman.
Bandejas, of course, will be familiar to fight fans for handing James Gallagher his first professional defeat when he defeated the Irishman by first round TKO at Bellator 204 in August 2018. Since then, Bandejas has registered a 1-2 record with defeats to Juan Archuleta and Patrick Mix. He rebounded from those defeats with a first round win against Ahmet Kayretli last August.
The booking is added to the Bellator card which will be headlined by Gallagher's latest home country main event against England's Cal Ellenor, while Peter Queally will face arguably the sternest challenge of his career when he faces former Bellator champion Brent Primus.
Comments
comments