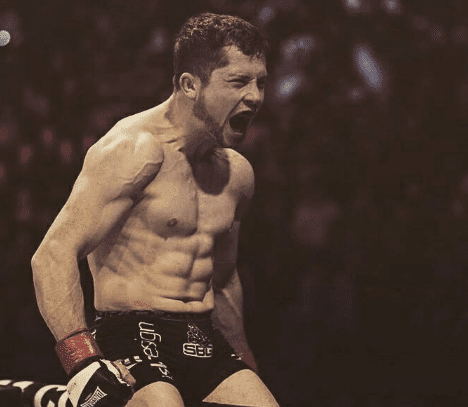 Another SBG export is beginning to gather steam.
Brian "The Pikeman" Moore defeated Michal Horejsi at Bellator 177 this evening by knockout in the second round after a good and solid performance through the first. And, as is typical of the men who train out of Dublin, Moore knew exactly what he wanted to call for with a victory — a spot at Madison Square Garden.
Bellator are making their debut at the "world's most famous arena" on June 24, with Bellator 180 serving as the preliminary card on free television, and Bellator NYC serving as the promotion's second foray into pay-per-view.
And Moore, who made his second appearance under the Bellator banner tonight, sees himself as the perfect man to open the show.
"I felt great in there. I was patient on the ground and I dominated on the feet, "he said, speaking with SevereMMA. I feel it was mature performance. My shots are too heavy for anyone in this division.
"I want on another show as soon as possible. I want to open the show in Madison Square Garden."
While Bellator President Scott Coker has yet to confirm anything, adding Moore to the card in New York (a city renowned for it's Irish connections) could prove to be a wry move, particularly considering Moore's SBG teammate James Gallagher is already set to be featured.
Comments
comments