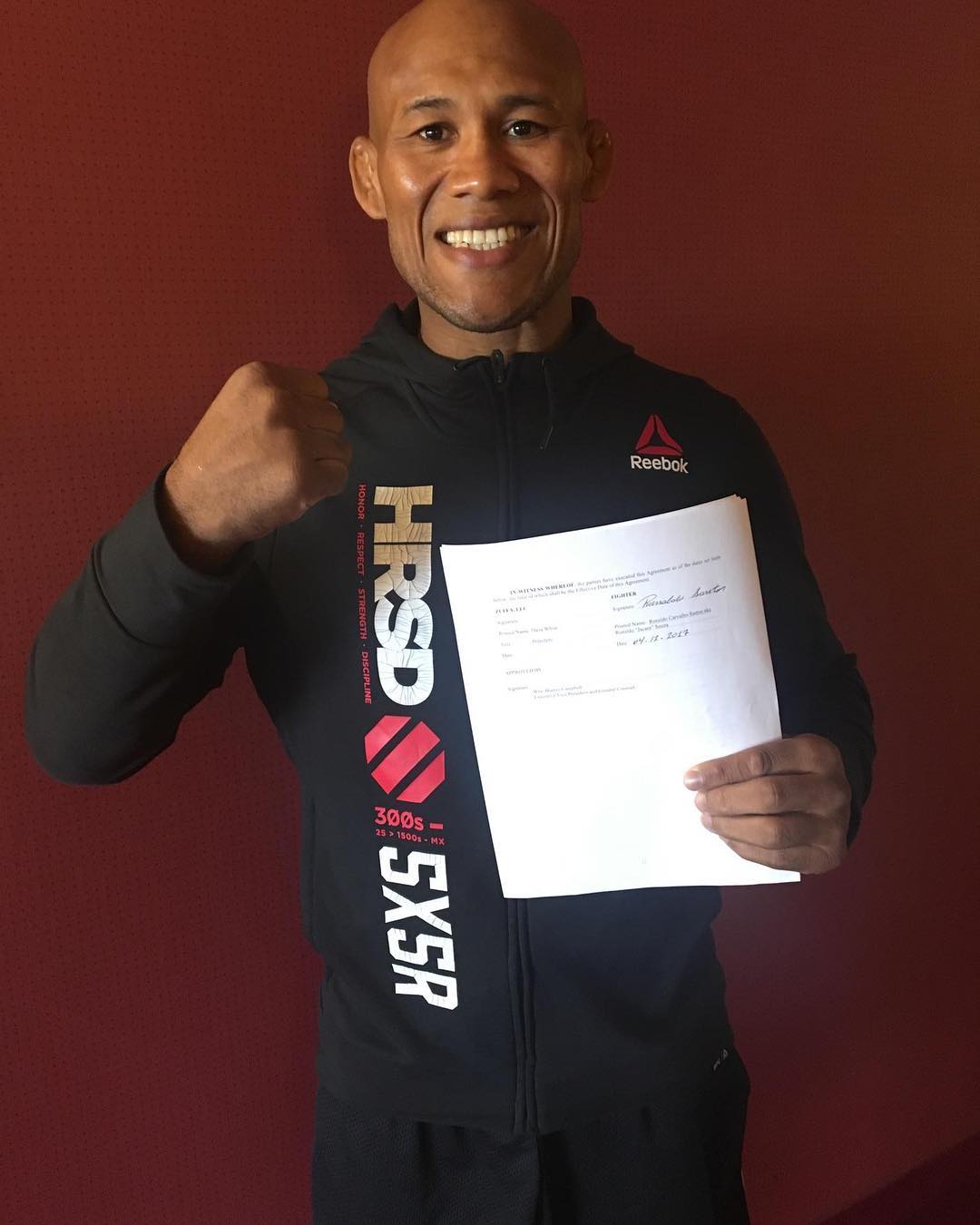 Testing the waters of free agency isn't for everyone it seems.
As Ronaldo 'Jacare' Souza headed into his bout this weekend against Robert Whittaker, conversation began to swirl around the nature of his expiring deal with the UFC, and how it seemed likely he could set off a bidding war between the promotion and their nearest rival Bellator.
Instead, the Brazilian appears to have chosen to avoid testing his market value, and re-sign with the UFC before his deal officially expired, after UFC President Dana White posted a picture to Instagram of the middleweight contender smiling and holding a freshly signed contract.
Interestingly, Souza has been fairly outspoken in regards to his current position at the UFC. The 37-year old has made it clear he finds the current title picture in the 185-pound division frustrating, and the fact he is yet to receive a clear indication of how close he is to nearing championship contender status had appeared to be taking its toll.
Now though, with pen signed to paper, Souza clearly sees his future at the highest tier of MMA and we'll be seeing the alligator crawl into the Octagon a few more times yet.
Comments
comments