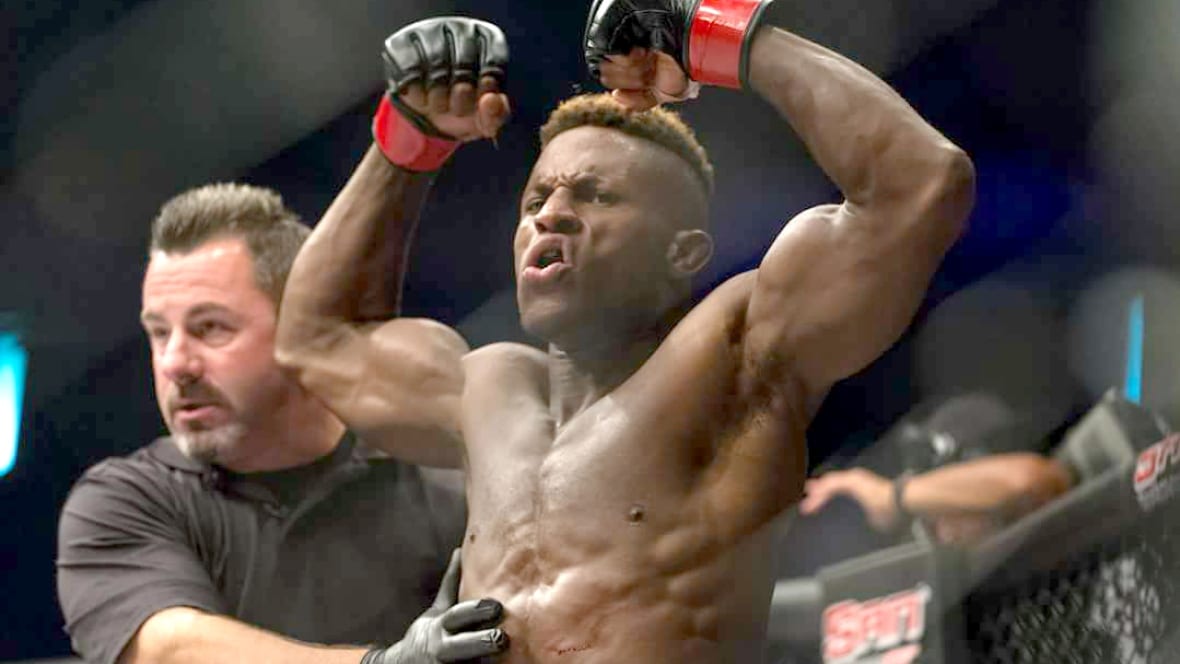 Canadian featherweight Hakeem Dawodu says he intends to pay back the warm welcome he received on the mats at SBG Ireland by getting one back against Zubaira Tukhugov on 'Fight Island' this Saturday night.
The 11-1-1 Dawodu spent time training in Dublin prior to his UFC debut two years ago where he forged a connection with several of the SBG team. He has found himself paired with Russian fighter Zubaira Tukhugov this weekend, a fighter who was among those he incited the post-fight melee immediately after the Conor McGregor vs. Khabib Nurmagomedov match in 2018.
Artem Lobov is one SBG stalwart who has sworn to get his revenge against Tukhugov, aggressively calling for a bout with him over the past two years but before 'The Russian Hammer' gets his chance, it is Dawodu who will cross paths with Tukhugov this weekend — and he says he will "get one back" for SBG.
View this post on Instagram
"Yeah, it's definitely a good opportunity. He's got a big name. Everybody knows him. He's the dude that punched Conor," Dawodu said to the media, including The Mac Life, in Abu Dhabi.
"But I feel like I'm the superior fighter, I am the superior athlete, I've got the superior mindset and I feel like it's really my time to shine and represent Canada.
"I got a lot of SBG people hitting me up saying, you know. I won't say what they're saying, but they're saying some things, you know what I mean, and they definitely want me to get that punch back, which I definitely will!" Dawodu continued.
"I love Ireland, they treated me really good out there, and I got a really good connection out there."
Comments
comments