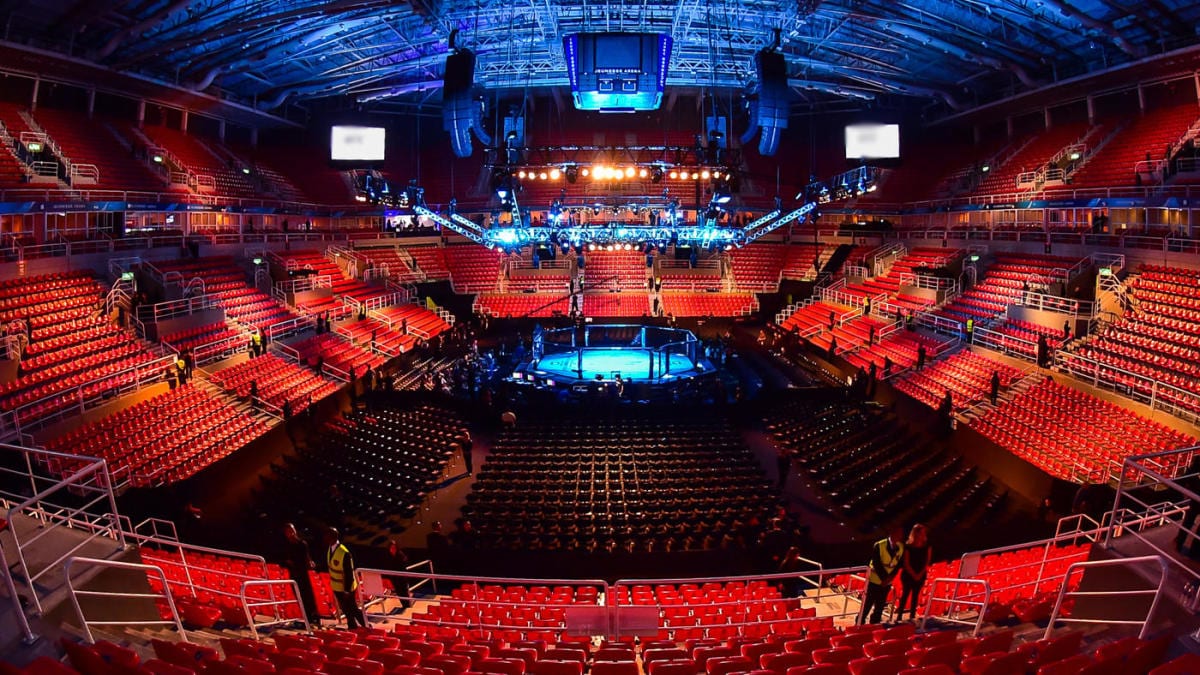 The first UFC event in two months is set to take place next weekend in Florida, and a letter sent to fighters by the promotion outlines the health and safety measures being implemented by the promotion amid the ongoing coronavirus pandemic.
UFC 249 on May 9 will be the first of three successive events in the span of a week to take place in Jacksonville, with further events planned for May 13 and May 16 but given that these will be events unlike any other in the promotion's quarter-century history, the UFC issued a letter to fighters to alert them of what to expect once they arrive in Florida.
"With all that is going on in the world, things will be different from our typical fight week," the letter states, via MMA Fighting.
Each fighter, along with their team, will be required to submit to daily "mandatory medical screening process and tests" for each day they are on location. There will also be restrictions on who is able to come into contact with fighters at the hotel, with family members, managers and additional training partners prohibited.
Individual workout rooms, complete with a sauna for weight-cutting, mats and mat disinfectant will be made available to each fighter, while UFC PI nutrition staff will be on hand to assist with any fighter's weight-cutting needs.
There will also be restrictions on the treatments available to fighters during fight week, with non-essential practices like massages unavailable via UFC PI staff. However, the letter states that normal recovery services will be made available.
The event will take place behind closed doors, with the May 9 show being headlined by a bout between Tony Ferguson and Justin Gaethje.
****
The UFC 249 card is headlined by an interim lightweight title fight between Tony Ferguson and Justin Gaethje. You can see the latest odds for all of the UFC 249 fights via the our official betting partner Parimatch. 
Comments
comments