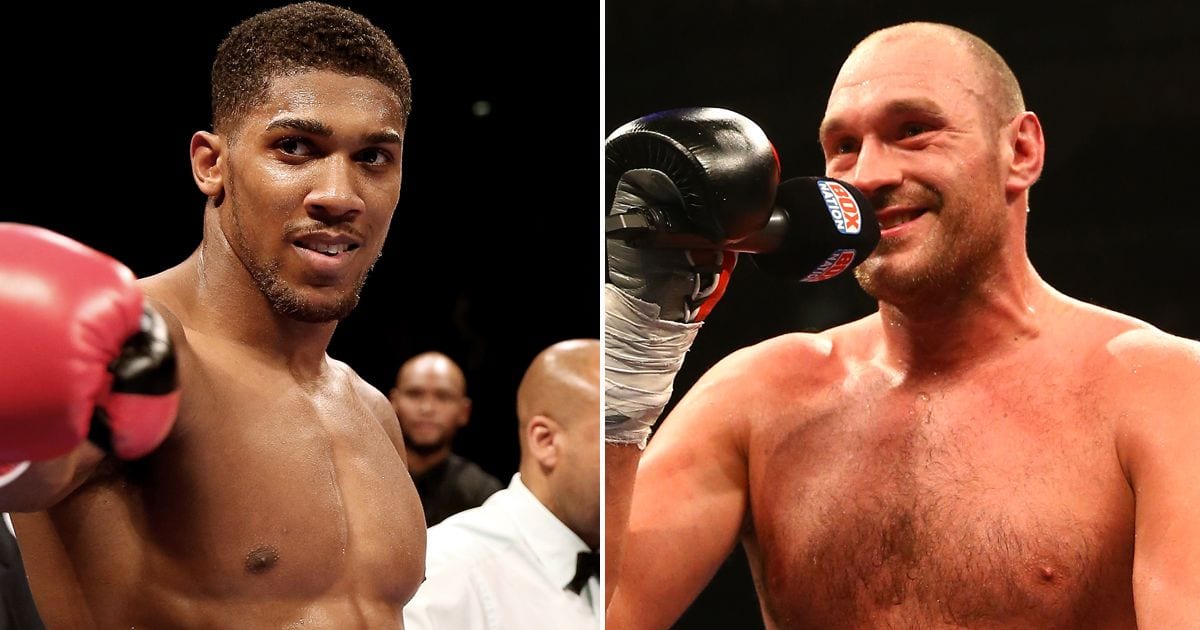 If the stars align, Tyson Fury and Anthony Joshua could be stepping into a boxing ring against one another this year.
Per a report by ESPN, negotiations have begun for a fight between the two heavyweight champions to take place in December this year in Saudi Arabia. There are a number of obstacles.
First of all, a deal has to be struck between Fury and Joshua's camp, with Fury's representatives MTK taking lead on the negotiations with Joshua's promoter Eddie Hearn. It's believed MTK are seeking a large enough fee from Saudi Arabia to help with issue number two — paying Deontay Wilder money to agree to step aside from his third fight with Fury, contracted and scheduled for later this year.
Wilder's adviser Shelly Finkel denied any knowledge of the proceedings, telling ESPN, "As far as we're concerned, the next fight [for Wilder] is the third fight [with Fury]."
There are problems on Joshua's side as well.
The champion is supposed to be facing Kubrat Pulev in a bout that was postponed from June 20 due to the coronavirus, although that issue could potentially be dealt with by Bob Arum, who represents both Fury and Pulev.
As of right now, Arum is waiting to hear numbers.
"Let's see what type of offers we get from the Middle East," Arum said to ESPN. "Because there is a real frenzy with Saudi Arabia, Qatar, with the Emirates, to do events, to open up these countries in the winter and into next year. It would be foolish for us to not consider those types of offers."
While some fans will no doubt be despondent due to the fact two British world champions won't be fighting on home soil, there's no denying the wealth in the Middle East will dwarf any able to be provided in the United Kingdom, particularly when live crowds remain off the table.
"We're talking to MTK about where that fight would take place," Hearn said. "At the moment, the main focus for everybody [is] the contractual situations."
Tyson Fury holds the WBC world title, while Anthony Joshua holds the WBA, IBF, WBO, and IBO title belts. The winner would be the first unified heavyweight boxing champion since Lennox Lewis over 20 years ago.
Comments
comments