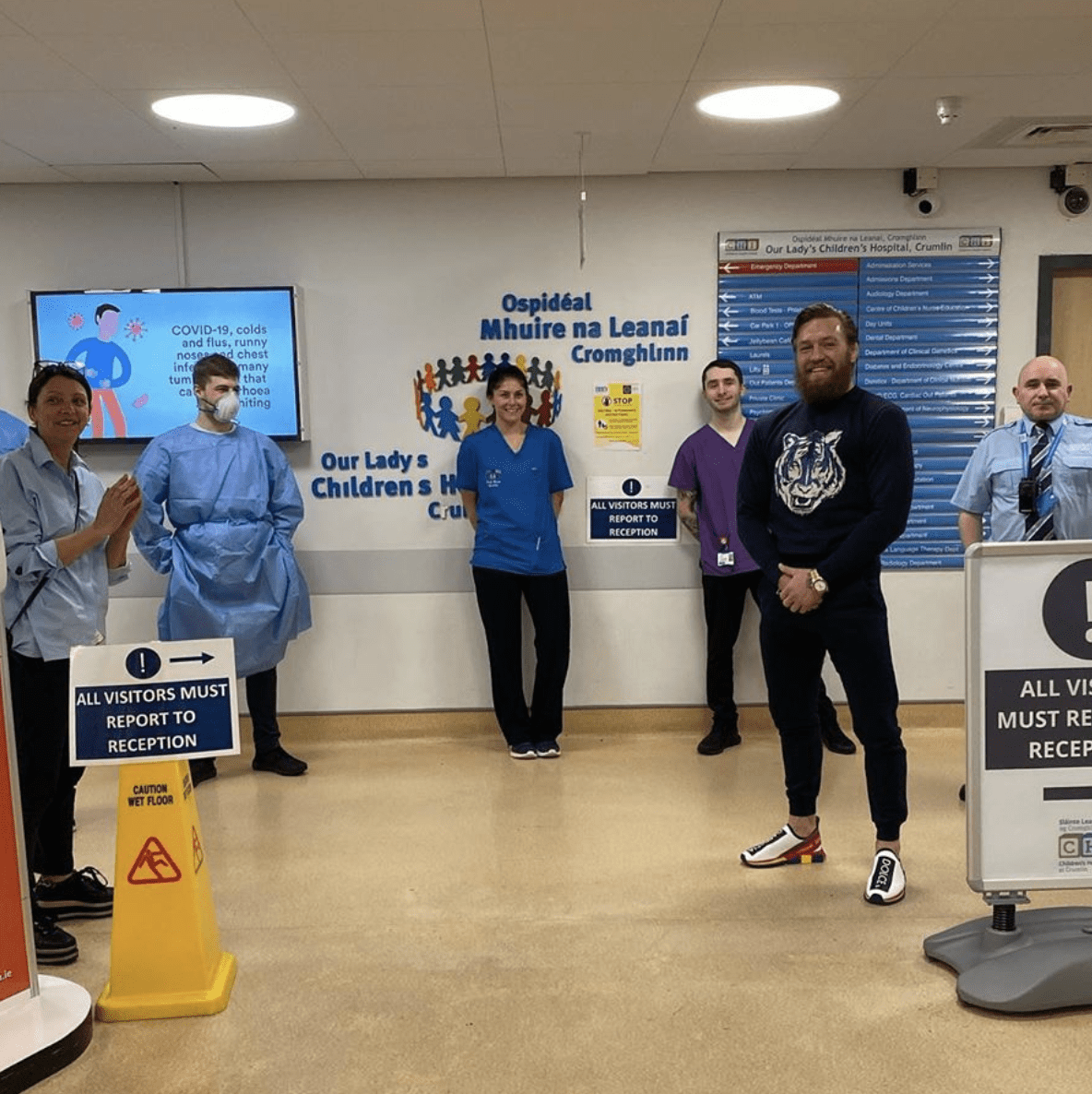 The latest delivery of Conor McGregor's €1.3 million donation towards medical equipment in Ireland came today with a personal touch.
The UFC superstar attended the latest shipment of supplies at the Crumlin Children's Hospital today, while observing social distancing guidelines.
In a post to his social media, McGregor shared some pictures of the trip to his local facility, writing "Drop off at Crumlin Children's hospital today."
It comes the same day as news of McGregor donating €20,000 to Irish footballer Robbie Keane's own fundraising efforts.
McGregor has been one of the most vocal supporters of coronavirus safety in the world, regularly sharing his belief that the Irish people need to observe lockdown rules to help flatten the curve. His €1.3 million donation has helped frontline staff across the country receive much-needed medical equipment as coronavirus pandemic raged on.
Comments
comments