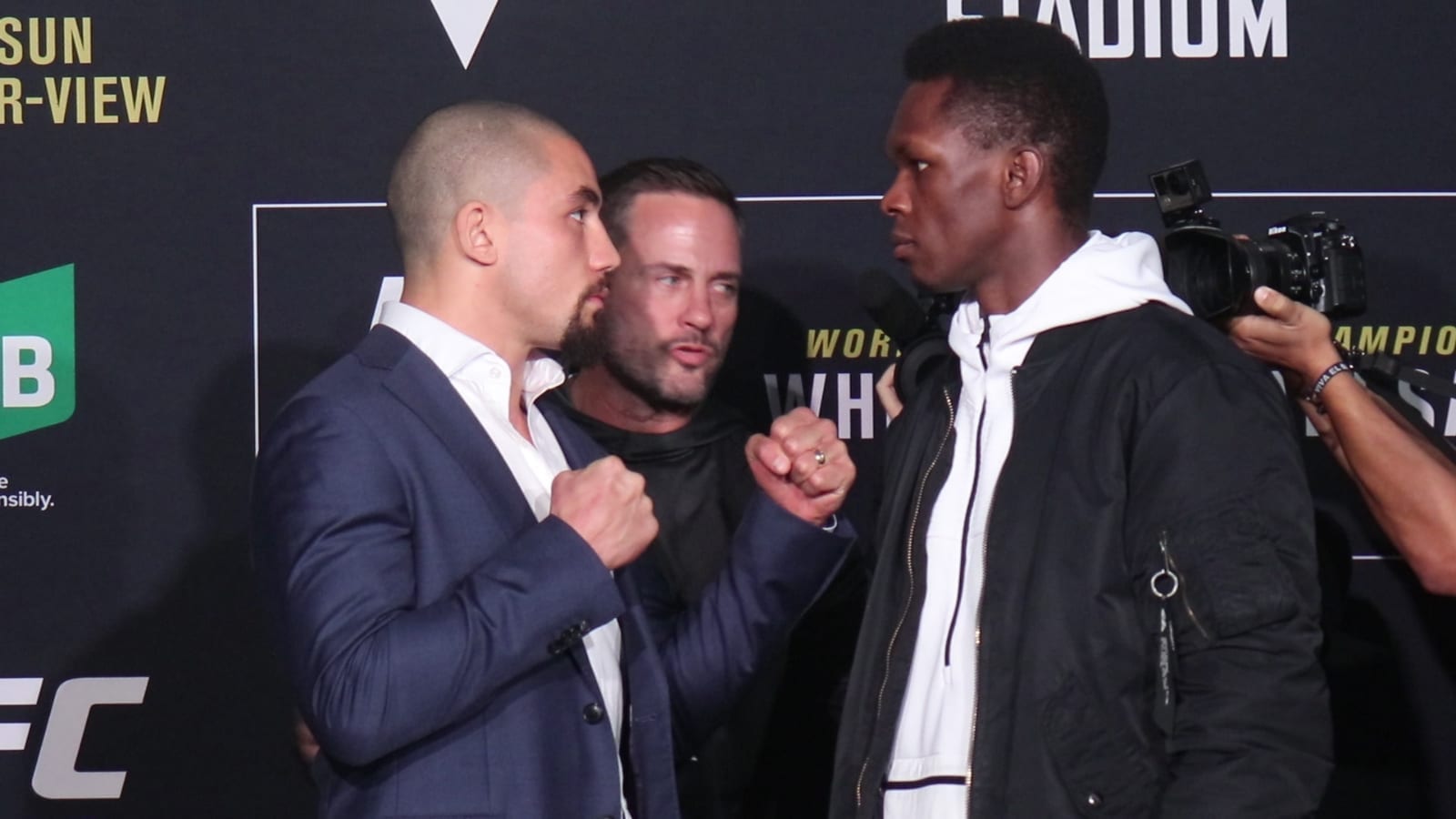 Israel Adesanya might not be friends, but there's no leftover animosity between the two after their contest last October.
Indeed, when Adesanya heard about Whittaker's recent admission of being burned out in his career, the middleweight champion had nothing but kind words to offer for his former opponent's situation.
"Rob, recently I read an article about him on the sand dunes and he had this epiphany where he was just like, 'Huh what am I?' and I kinda liked that for him," Adesanya said, speaking with MMAJunkie. "I'm happy for him that he realized that before it was too late because there's more important things in this world than fighting. He's got a family, he's got friends and other things that are more important. Definitely, fighting is really important, but I'm happy that he made that realization that this shit ain't everything.
"All this shit is gonna end one day and then what are you gonna be left with? Are you gonna be set up for life, or are you gonna be set up for life and have nothing in your personal life? You have to balance it, so I'm glad he's starting to find that balance now."
Whittaker was scheduled to fight Jared Cannonier in March, revealing to ESPN's Ariel Helwani earlier this week that years of exceptionally dedicated training had left him feeling deflated. After taking some time off, he says he's a happier man and ready to get back to work.
Comments
comments