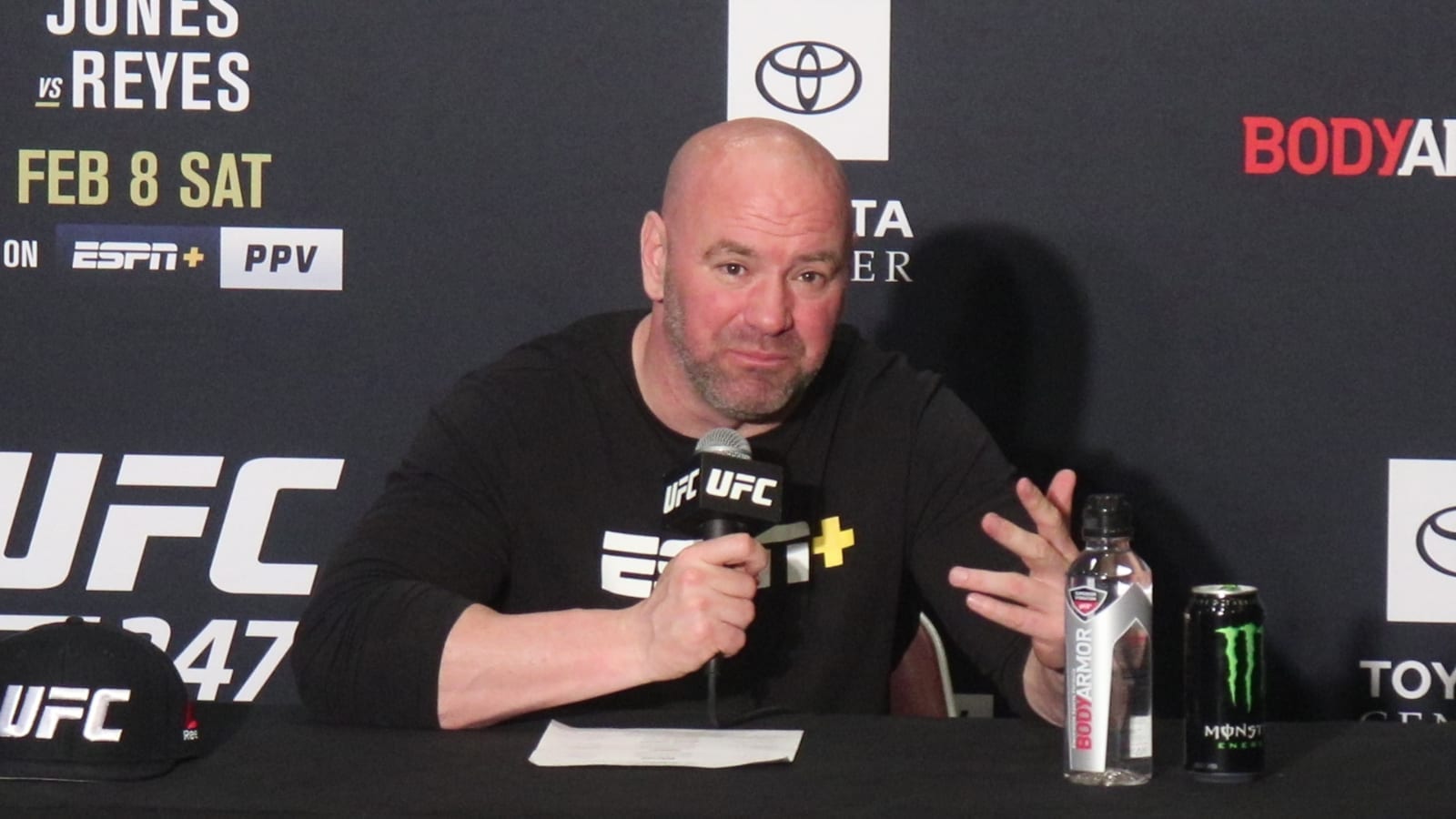 Say what you will about UFC president Dana White but the man knows how to roll with the punches.
Faced with a near-global shutdown of sport, White has pushed forward with keeping the UFC show on the road as much as is possible. The latest iteration of White's insistence that UFC continues in light of the various Covid-19 restrictions comes next weekend when the promotion will hold its first event since March in Florida — and after that, the much-hyped 'Fight Island' plan, White says, will roll out.
White has remained tight-lipped as to the specifics of 'Fight Island' but amid reports that the UFC has trademarked various version of the title, White says that the idea will continue long after the current Covid-19 pandemic has passed.
View this post on Instagram

I'll be doing a Reddit AMA tomorrow at 4pm PST! Bring your questions
Writing on a fan Q&A late on Wednesday on the popular website Reddit, White outlined the plans (in as much detail as he was comfortable with).
"It's gonna be interesting how this thing plays out over the next year or so, which is exactly why the investment into 'Fight Island' makes so much sense for me," White said when questioned on the plan.
"Who knows how sports will change after this pandemic… it's gonna be an interesting year. Fight Island is going to be around for a while."
White says that 'Fight Island' will hold its first event in June and that it was the result of a brain-storming session between he and Ari Emmanuel, the co-CEO of the UFC's parent company Endeavor, when faced with the question of how to hold fights between international fighters and those located within the United States.
But as to where exactly 'Fight Island' might be, White wasn't showing his cards.
"Can't send location yet," he wrote.
Comments
comments