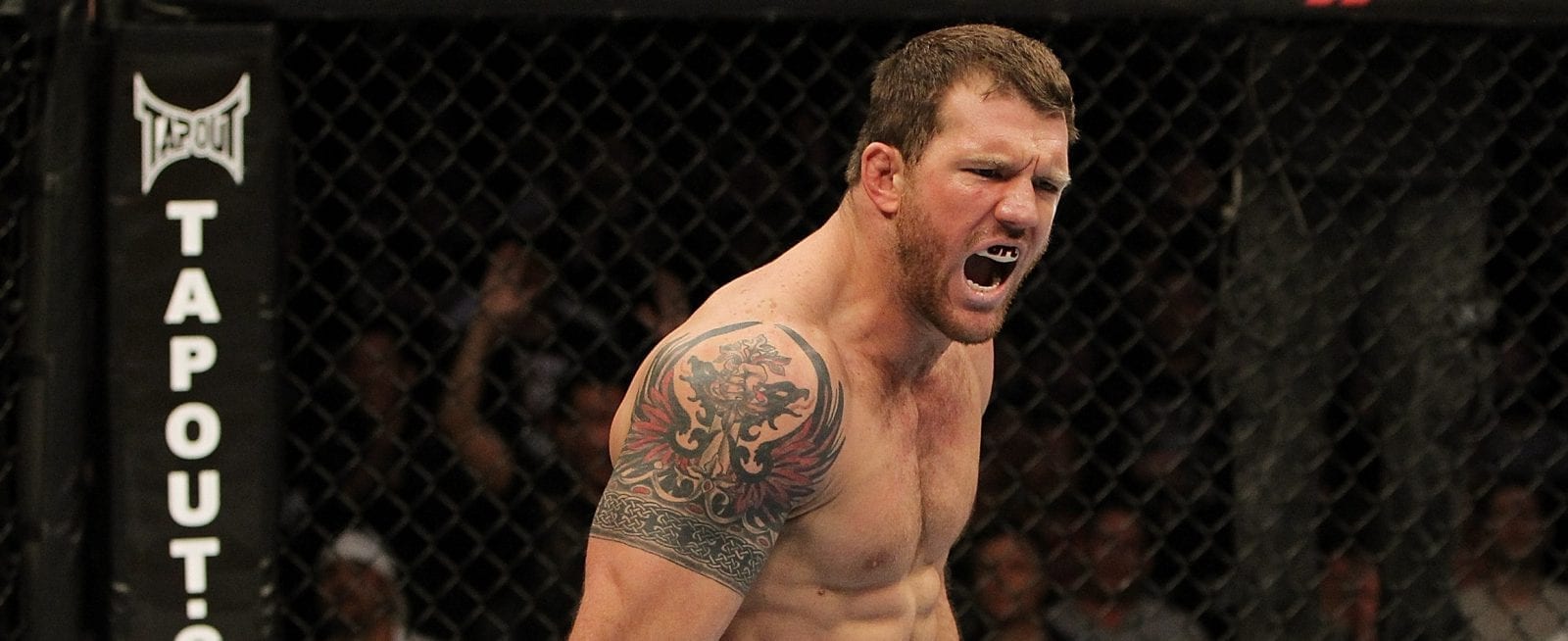 One of the Bellator heavyweight grand prix finalists made his name at light heavyweight.
Tonight at Bellator 207, Ryan Bader mauled Matt Mitrione over the course of three rounds, earning a 10-8 scorecard in two out of three rounds from all the judges for a total of 30-24, 30-25, 30-25 unanimous decision win.
At no point in the contest did Bader look to be anything less than in control. At every opportunity, he took Mitrione to the canvas, smothering him with wrestling and landing shots while seeking submissions. While Mitrione may have managed to get up to a knee on occasion, Bader would consistently drag him back down into deep waters.
"I'm fighting a 255-pound guy right here," Bader said. "What's best for that? That game plan right there … I don't like to fight like that, but you got to take what you got."
So, while the fans in attendance might not have appreciated Bader's work, showering the cage with a chorus of boos by round 3, it was undeniable domination by the Bellator light heavyweight champion. He'll move on to face the winner of tomorrow night's Fedor Emelianenko vs. Chael Sonnen in the final, which will be for the Bellator heavyweight championship.
After tonight's showing, Bader must be considered the favourite going into that contest.
Comments
comments