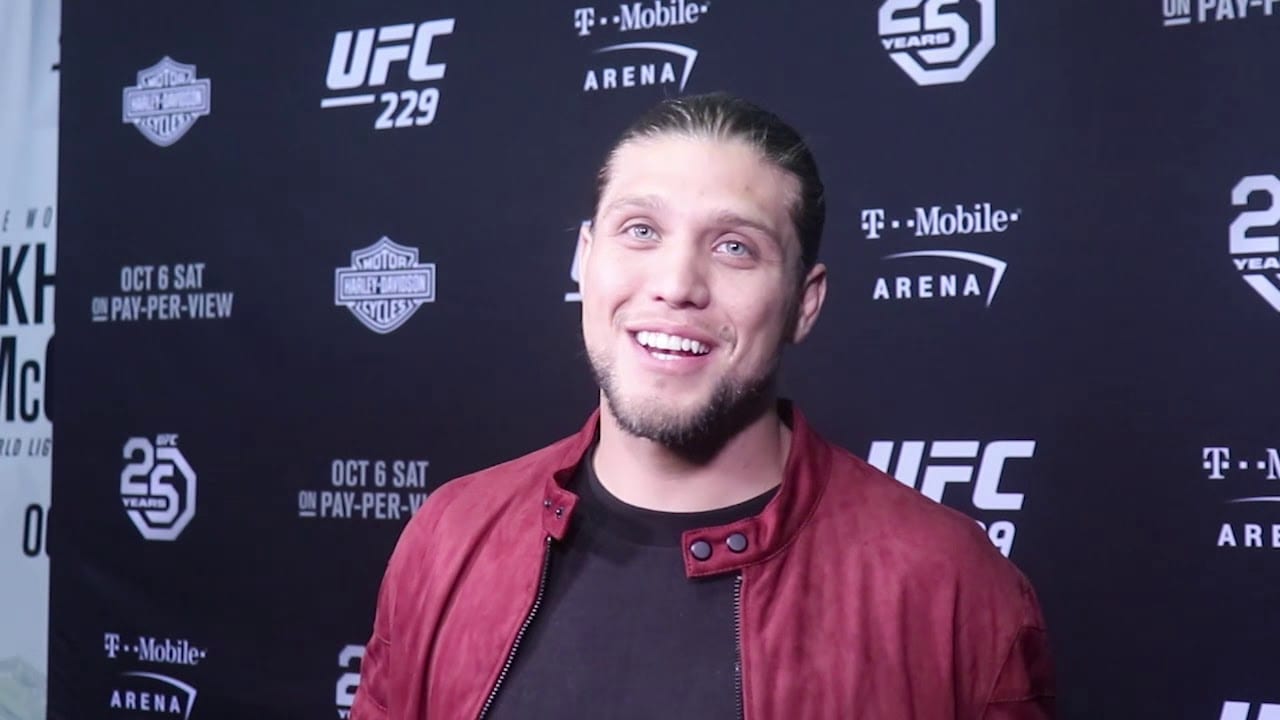 As of now, Brian Ortega is scheduled to fight UFC featherweight champion Max Holloway in the main event of UFC 231 on December 8.
Unfortunately, as we all know in mixed martial arts, things don't often work out the way they're planned. Ortega and Holloway were originally set to meet at UFC 226 only for Holloway to be pulled from the card under bizarre circumstances.
Holloway had begun displaying symptoms of concussion, and eventually the UFC felt it was unsafe for the 145-pound champion to compete. Since then, Holloway has recovered from the scary moment, and is back in training ahead of his next title defense.
For Ortega, he's glad he's set to meet Holloway in the much anticipated clash. But after getting so close to fighting for gold and having that opportunity taken from him, he revealed to media backstage at UFC 229 that he's had some assurances made to him by the UFC.
"We have an agreement to where — December 8, with or without Max, this fight's going to happen for the featherweight belt," Ortega said. "They talked about a replacement, they say they have a replacement but they haven't said the name. I don't know who it is. Like I said, I don't care, as long as it's for the real featherweight title, then count on me being there."
–
Comments
comments