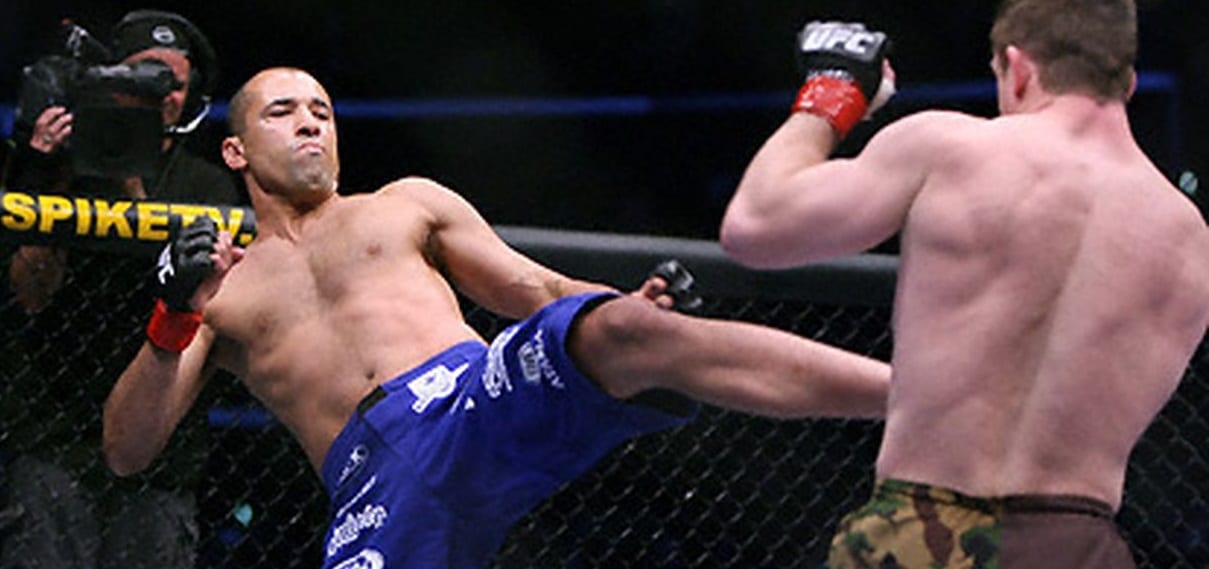 Back in 2006 when UFC hall of famers Matt Hughes and Royce Gracie first met in the octagon, the then 39-year-old Gracie's skills were considered far removed from those which earned him wins in three of the first four UFC tournaments in 1993 and 1994.
Of course, in 2006 the sport of mixed martial arts — and particularly the UFC — had considerably moved on from the no-holds-barred, no weight class, no time limit elements of the early UFC events.
At the time of the bout Hughes was among the most dominant fighters in the sport and was the organisation's reigning welterweight champion, sporting a professional record of 39-4, so when he took back mount and pounded the Brazilian out with around 20 seconds remaining in the first round it was something of an "I told you so" moment for MMA insiders who were impervious to the romance of the occasion.
So, eleven years later, are we to expect a different result?
The landscape for both fighters, as you would have expected, has changed dramatically. Hughes is no longer a member of the UFC roster having retired from the sport following successive losses to BJ Penn and Josh Koscheck in 2011. As for Gracie, he is now half a century old but competed in February of last year in a somewhat absurd Bellator main event opposite Ken Shamrock — a fight in which Gracie secured the first ever TKO win of his career (which should tell you what you need to know about Shamrock's ability to compete nowadays).
Matt Hughes, free from his UFC  contract having been let go from his ambassadorial role late last year, is free to negotiate with any promotion he sees fit and implied in a recent interview that Bellator and Royce Gracie could be in his immediate future. And it seems there is interest on all sides, too.
Speaking to MMAFighting, Gracie was quoted as saying: "Man, that would be great. That would be great. Everybody wants to see this second fight."
What of the law of diminishing returns which suggests that if a 39-year-old Gracie couldn't match Hughes, what chance does a 50-year-old have? Gracie says that the fight would look drastically different to their first.
"I'd be in the fight. The strategy [in 2006] was right. Everything we planned and imagined he would do, he did. But I wasn't in the fight", he said. "My body is in great shape, the machine is working. There's only one way to find out (who would win): we have to do it again."
"He's confident," Gracie said of Hughes' interview where he teased a comeback. "That's good. That's good when the guy has confidence. It's not bad. I want to fight someone who thinks like that. It's good when you have confidence. That shows he's a champion, not a loser."
Comments
comments