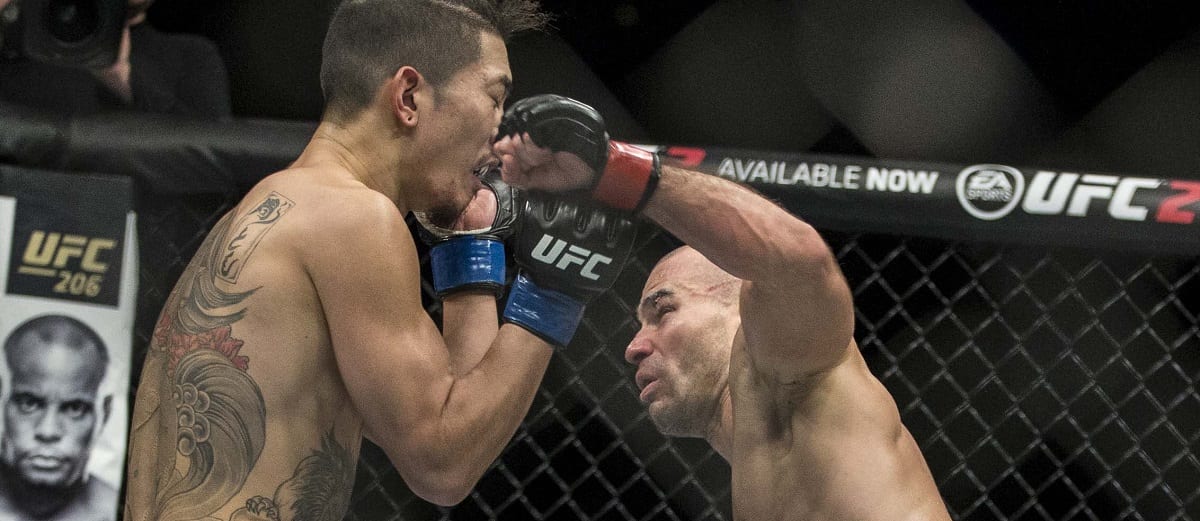 After finding himself scheduled against #4 ranked featherweight Cub Swanson, Artem Lobov has found himself immediately propelled to the top of the 145-pound division.
And while he still has a job (likely the toughest of his career) to do at UFC Nashville, his new found spot at the top of featherweight means he has started to be asked about the most high profile names in the sport.
Unsurprisingly, Lobov has plenty to say — particularly on the topic of Jose Aldo being featherweight champion.
Aldo, who ruled over the UFC featherweight division since it's inception, famously lost his title to Lobov's training partner Conor McGregor. After McGregor went on to capture the lightweight title, the UFC took an opportunity to strip him of his featherweight belt, and awarded it back to Aldo, so as they could host an interim title fight between Anthony Pettis and Max Holloway.
The nature of Aldo's re-found champion status has unsurprisingly earned some raised eyebrows, as has the seemingly content nature of the Brazilian. And according to Lobov, it's not a good look.
"I tell you one thing about Jose Aldo," Lobov said, speaking on Submission Radio. "If I was in his position, I would never have accepted that belt. What? So they took a belt from the guy that knocked him out in thirteen seconds, they took it off that guy and they handed [Aldo] that belt, and he's happy and takes it and has a smile on his face. What? What kind of pussy do you have to be to take that?
"No way in hell would I ever accept that. I would say 'give me that guy again, and if he's not in the division well then fuck that, I don't want that belt. Let the others fight for a real belt and then I'll fight the winner and earn that belt'. Because now he's holding a belt that Conor got off him in 13 seconds, and he will never be able to get rid of that stain."
Aldo is set to defend that title against interim champion Max Holloway at UFC 212. But according to Lobov, even a victory in that fight wouldn't do much to rectify the situation.
"Even if he beats now Max Holloway, he'll still be holding that same belt. So how are you as a man, as a fighter that respects himself accept that belt? I would never have in my done it in my life. I don't know why he fucking done it. So to be honest, to bring more life into this division it would be better if Holloway won that fight."
Lobov knows his fight with Swanson is an exceptional opportunity. With the UFC being an increasingly unpredictable sport these days, a victory over a top #5 ranked opponent can easily put one in line for a shot at the end goal — UFC gold. Something Lobov himself is keenly aware of.
"If you look at the way things have been going in the UFC," he said. "You can be as eligible for whatever you want, you can be ranked as high as you want, but if you don't show up then all of that is worth nothing. And I'm the guy who always shows up. Aldo is the guy who fucking never shows up.
"So if he was to pull out or get injured, who is the guy to step in? And I'm coming off a win against Cub? Whose going to step in? There's nobody putting their hand up, I can tell you that.
"The way I see it, at the end of it all is a lot of corpses behind me, and gold wrapped around my waist."
—
Comments
comments