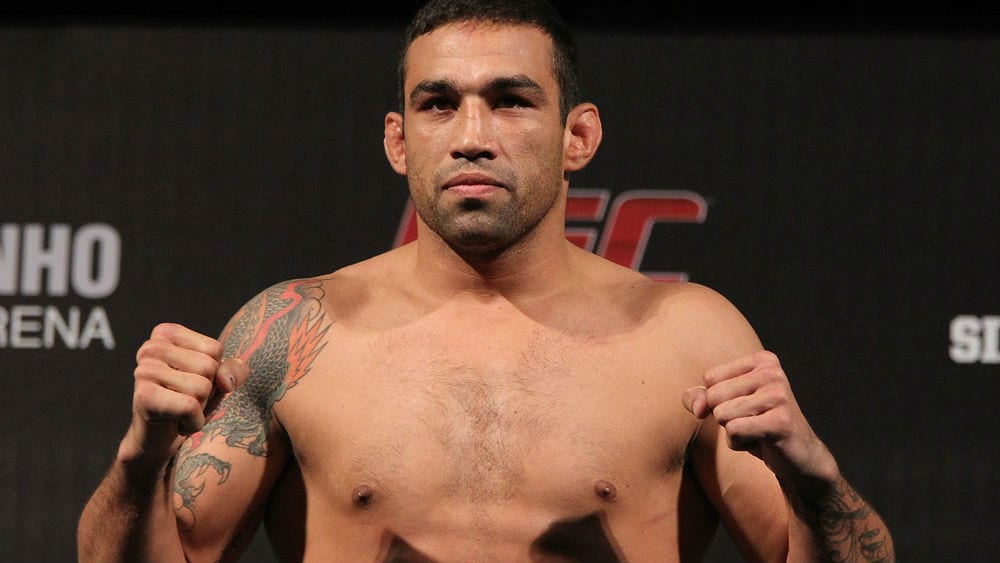 Luke Rockhold raised some eyebrows with his appearance on UFC Tonight earlier this week in which he stated he was interested in a bout with former heavyweight champion Fabricio Werdum, despite Rockhold operating for the majority of his career two divisions south from Werdum at middleweight.
Rockhold alleged a rivalry remains between the pair from the their time together on the Strikeforce roster and says that, with Georges St-Pierre slated to receive the next title shot in the division currently ruled by Michael Bisping, he is open to moving up to settle a score with Werdum.
"Everyone's steaming over this new fight I brought up," Rockhold said on UFC Tonight. "I think me and Werdum got some old beef from Strikeforce. He's a guy I've always wanted to fight. I've thought it through and I like the style matchup. Given what's going on in the middleweight division right now, screw that, I'm coming to heavyweight. Let's do this."
Werdum, though, doesn't appear interested in taking the bait. The Brazilian registered a win over Travis Browne in his last UFC outing last September, a fight in which he rebounded from the disappointment of losing his heavyweight title to Stipe Miocic last May. With the summit of the UFC heavyweight division notoriously unstable, another win for Werdum would likely place him in title contention once again — and he doesn't think that facing a middleweight is the best way to go about seizing UFC gold once again.
In comments to MMAFighting, Werdum said: "I only fight people, I don't fight chickens. He's just promoting himself because he knows nobody is talking about him. I'm one step away from the belt. Why would I fight a chicken?"
Comments
comments