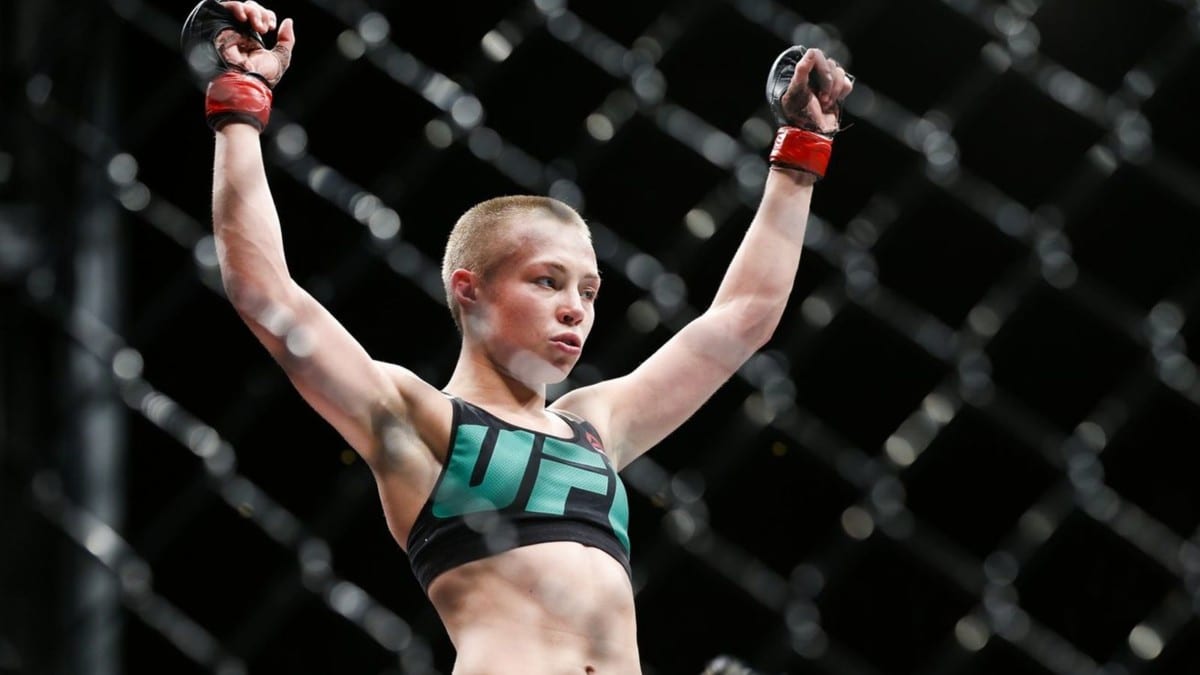 As a fighter, it's probably a good sign you're skilled when the champion of your division is eyeing you with anticipation rather than the other way around. Still, with Mackenzie Dern, that's exactly what's happening.
Coming into mixed martial arts as arguably the best female jiu-jitsu practitioner on the planet, Dern has lived up to expectations inside the cage, winning seven straight, and all her finishes coming by submission. Indeed, once a contest hits the canvas, Dern has appeared to be in a league of her own so far — and in doing so has caught the eye of UFC strawweight champion Rose Namajunas.
There's a problem, though. Dern has now become well known for her repeated controversies with missing weight, as she did most recently at UFC 224, where she came in seven pounds over the strawweight limit. Should that part of Dern's preparations get resolved however, Namajunas is more than willing to test her own elite skills on the ground against her.
"Other than the weight issue, I thought she looked great," Namajunas said, speaking on the UFC Unfiltered podcast. "That is something, I've always wanted to test my jiu-jitsu against, that would be awesome, I would like to face her. But, she just has together shit together and that may be down the road. She beat Gabi Garcia in a jiu-jitsu match, so that would be awesome. And she can obviously strike a little bit. She has that heavy first step, that a wrestler has sometimes that good right hand. You can tell she has that style developing. So it will be interesting to see if she can fix her issues and maybe she can be a future contender."
Indeed, it was quite the weight disparity last Saturday. Dern hit the scales at 123-pounds, and didn't hold the usual drawn out look fighters struggling to cut the pounds often have. For Namajunas, that inability to make weight — or even try particularly hard — is something that needs to change.
"That right hand she threw looked like it was a big ol' girl throwing that punch," said Namajunas. "That was a heavy, heavy punch, and that was from a heavy girl. And not to say that that's not her punch and that's not a dangerous punch, but maybe that would've been a little bit different had she made weight or at least gave an effort to make weight.
"I don't know what kind of consequences…but I hope that it's something that's like…come on, girl … Come on, girl. I mean you didn't even have abs, girl, like, come on."
Comments
comments