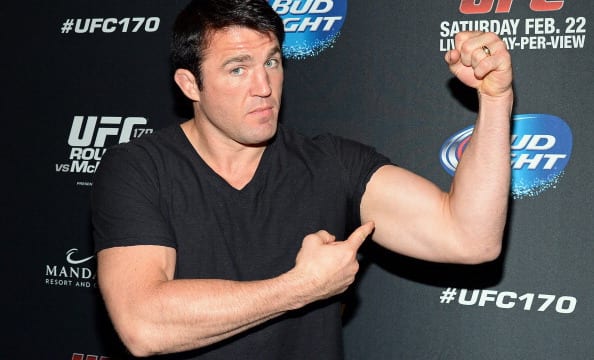 When Yair Rodriguez was released by the UFC last week, it was one of the larger stories in mixed martial arts. 
While admittedly suffering a devastating loss to Frankie Edgar last year, Rodriguez still represents one of the most exciting featherweights currently rising up the rankings. So, when UFC president Dana White revealed the promotion had elected to cut Rodriguez after the 25-year old had reportedly turned down two opponents, it was still quite a shock.
Although, according to Chael Sonnen, it was the right move by the world's premiere mixed martial arts promotion.
"I did read a post on something that kids call the 'underground forum', and they were saying how that was wrong of Dana White to release him for not wanting to fight," Sonnen said, speaking on his Beyond the Fight podcast (transcript by Bloodyelbow). "Well, you're devastatingly wrong about that point. Dana has to do that. He has to make sure [that he's] maintaining the integrity of his company, [that] the guys are fighting the right guys.
"This is a UFC policy, and this is explained to all of the guys on the roster from the beginning. You will be called an offer to fight. You can say no to the first fight, but you cannot say no to the second fight. So you play that however you want. You can say no once, you can't say no twice."
In Sonnen's estimation, the UFC needs to run on a policy of two rejected fights being a line they can't afford to cross.
"In Yair's case, when he turned two guys down, well, of course, you release him. There's nothing else you can do," Sonnen said. "It's not the boxing model where guys get protected or guys get to pick their own fights, or guys can only take fights that they think they can win. It doesn't work like that."
"The contenders and the ranked guys have to fight the other contenders and the other ranked guys, whoever they are, as long as they're in the same weight class. That's it. So when he said no [twice], he became eligible for [release]."
Comments
comments