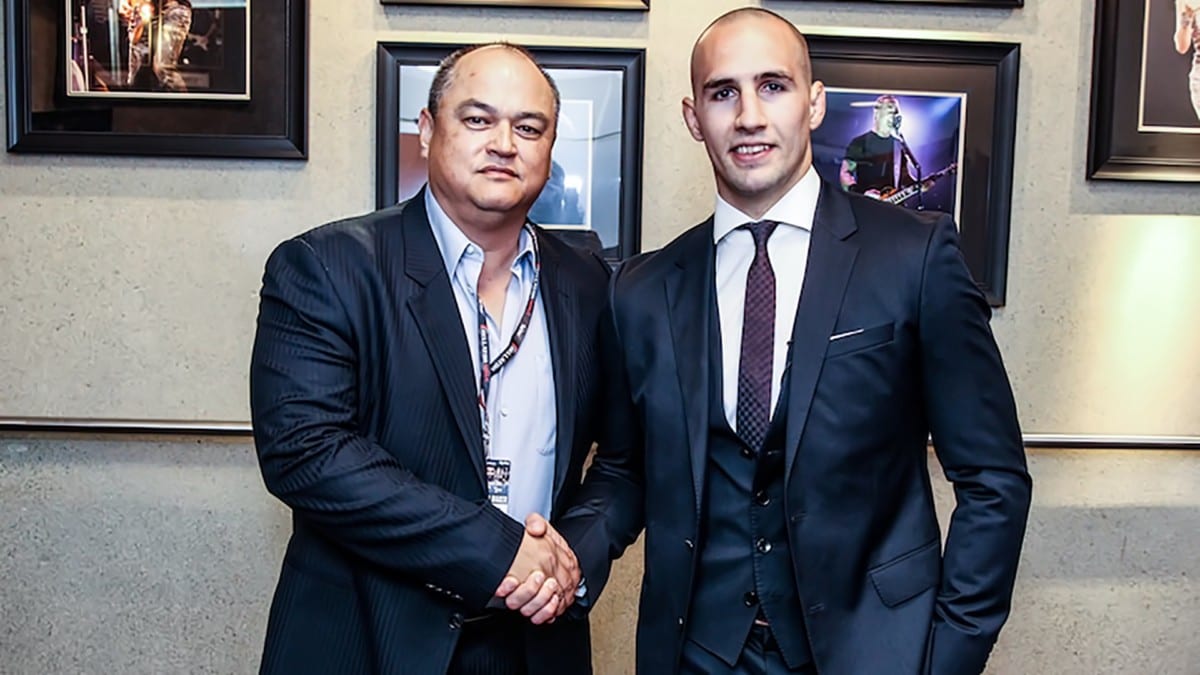 Rory MacDonald made his long-awaited Bellator debut last weekend in London, where the former UFC world title challenger deconstructed the challenge of British slugger Paul Daley on the way to winning a second round submission victory.
The Canadian was in little danger from Daley's concussive striking game, identifying the correct opportunities to strike or to take the fight to the mat throughout the near seven-minute contest.
The relative ease of the performance, which comes on the back of defeats for MacDonald in his last two UFC bouts, again puts focus on the UFC's decision to let 'The Red King' go (or, at least, their willingness to allow his contract to expire) — and, according to the fighter himself, Zuffa made a big mistake when they let him go.
MacDonald will now likely face the winner of the upcoming Douglas Lima and Lorenz Larkin welterweight title fight which takes place in Madison Square Garden in late June as he attempts to win his first MMA world title.
Already, MacDonald holds wins over Tyron Woodley and Demian Maia (the champion and #1 contender in the UFC's 170-pound fold) and as he said to Ariel Helwani on Monday's edition of The MMA Hour, he feels his showing in London was an example of what the UFC let "slip through their fingers."
"I opened a lot of eyes I think, and I'm sure the management over at the UFC feels the same way," MacDonald said as reported by MMAFighting. "But we're in the shoes that we are now, and I'm going to continue my journey the way I fought on Friday, and we'll see where we are the next contract negotiation. But I'm very happy with Bellator, and I hope they are with me too. So, I foresee a good, long-term relationship with each other."
MacDonald's TriStar teammate Joe Duffy appears to be another out of contract UFC fighter than Bellator are targeting as the next addition to their roster and MacDonald sounded off a warning to the Zuffa brass that their contract policy could potentially gut their athletic ranks.
"Maybe [the UFC] should be a little more cautious on how easy they let things slip through their fingers," he said. "Because, like I've tried to say in the past, fighters can't always be on 24/7 every single time they step into the ring. So you have to allow for these performances that aren't up to par, that you would normally see. I think they definitely messed up when they let me go. That's their fault and Bellator's gain, you know?"
Comments
comments