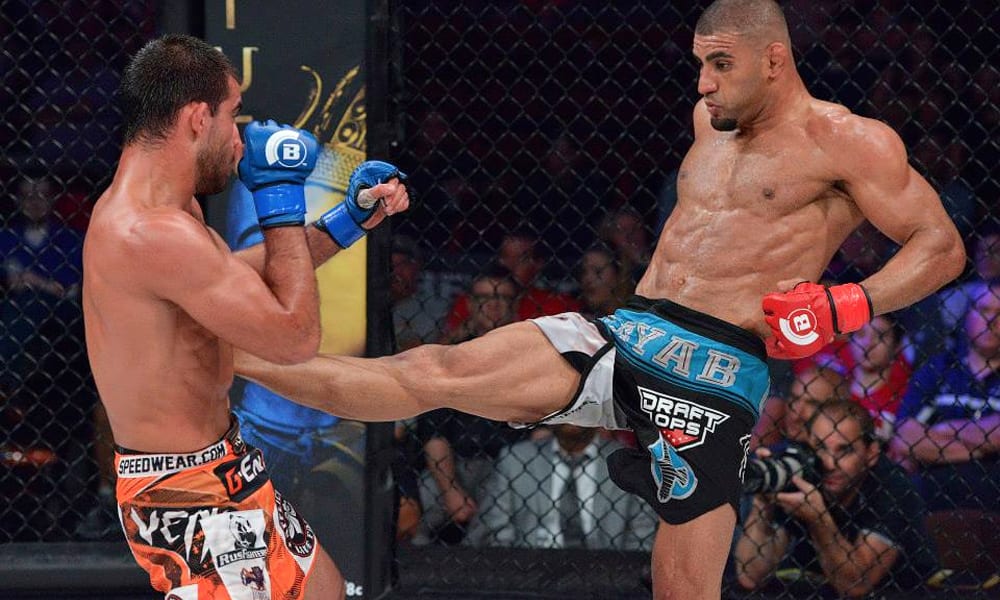 Later this month Rory MacDonald will once again make an attempt at a mixed martial arts world title, this time under the Bellator banner. His opponent this time around, Bellator's 170-pound kingpin Douglas Lima, isn't overawed at the Canadian fighter's resumé however.
Lima is one of Bellator's brightest stars and a consensus top-ranked welterweight fighter. His last title defense came at last year's bumper Bellator NYC card where he earned a decision against another UFC import, Lorenz Larkin. This time around, as many observers would surely agree, the test is a much sterner one in MacDonald.
MacDonald was one of the Bellator's most high profile signings when he made the switch from the UFC in the summer of 2016. A facial injury he suffered in his title defeat opposite Lawler a year prior meant that his Bellator debut was delayed somewhat but when he finally stepped in the cage, against Paul Daley in London last May, it was clearly the MacDonald of old.
Following his decision win against the Brit, a title bout against two-time Bellator welterweight champion Douglas Lima was inevitable and the much anticipated bout will headline Bellator 192 from The Forum in Inglewood, California on January 20th.
And, much like the champion that he is, Lima is taking it all in his stride.
Speaking with MMAJunkie, Lima said that he is anticipating the moment that the first bell rings.
"It's the fight I wanted," Lima said. "He's a tough guy but no big deal. To me, he's an opponent like any other. He's got his strengths. He's been in many wars. But after the first hand lands, he'll change his plan, for sure.
"He's very sure of himself. He's saying he's one step ahead of everyone in the division, right? But let him be. He's very confident, and that will change as soon as the first hand connects."
Lima's only defeats dating back to 2009 are a (since avenged) loss to Andrey Koreshkov and a decision loss to the undefeated Ben Askren. His defeat to Koreshkov came as he was battling a succession of knee injuries but now fully healthy, Lima expects to give the best representation possible of his skills later this month.
"I'm healthy and injury-free. And that is a win in itself. Because I've been training since I beat Larkin. I was expecting to fight Rory in November. I was ready, but they scheduled it for January.
"So I'm about this: I have no injuries, I've been training nonstop, improving on what I can. Let's go. Let's get this guy, let's knock this guy out to prove to everyone that I belong in the top five."
Comments
comments